Due to COVID-19 all of our events and offers have been temporarily suspended.
The Animal Therapy Centre has a number of groups that use the therapy facilities at designated times and runs courses during the evenings for specialist areas. This includes Flyball and Sporting Dog hydrotherapy training and Puppy swimming.

Look out for our next events and promotional offers!
Dogs that regularly compete at Agility, Obedience, Flyball and Canicross are like human athletes. They are physically subjected to far more stresses and strains than the average pet dog. As well as a good diet aimed at working dogs, they need specific conditioning and training programmes in order to perform to their optimum ability and to prevent injuries occurring.

There are many common injuries associated with "Performance" dogs – mainly soft tissue injuries affecting muscles and ligaments.
Hydrotherapy sessions can help to keep a dog fit and toned and can improve core stability
It can also be useful in the prevention and treatment of soft tissue injuries, enabling a dog to recover from injury far quicker and therefore return to training sooner.
Learn the vital skills needed to provide emergency care for dogs in this half-day course – ranging from basic first aid techniques through to dealing with emergency situations and how to administer life-saving techniques and methods.
CPD Standards accredited and CHA approved
Excellent facilities and competitive prices
Suitable for owners, people working in the canine industry and hydrotherapists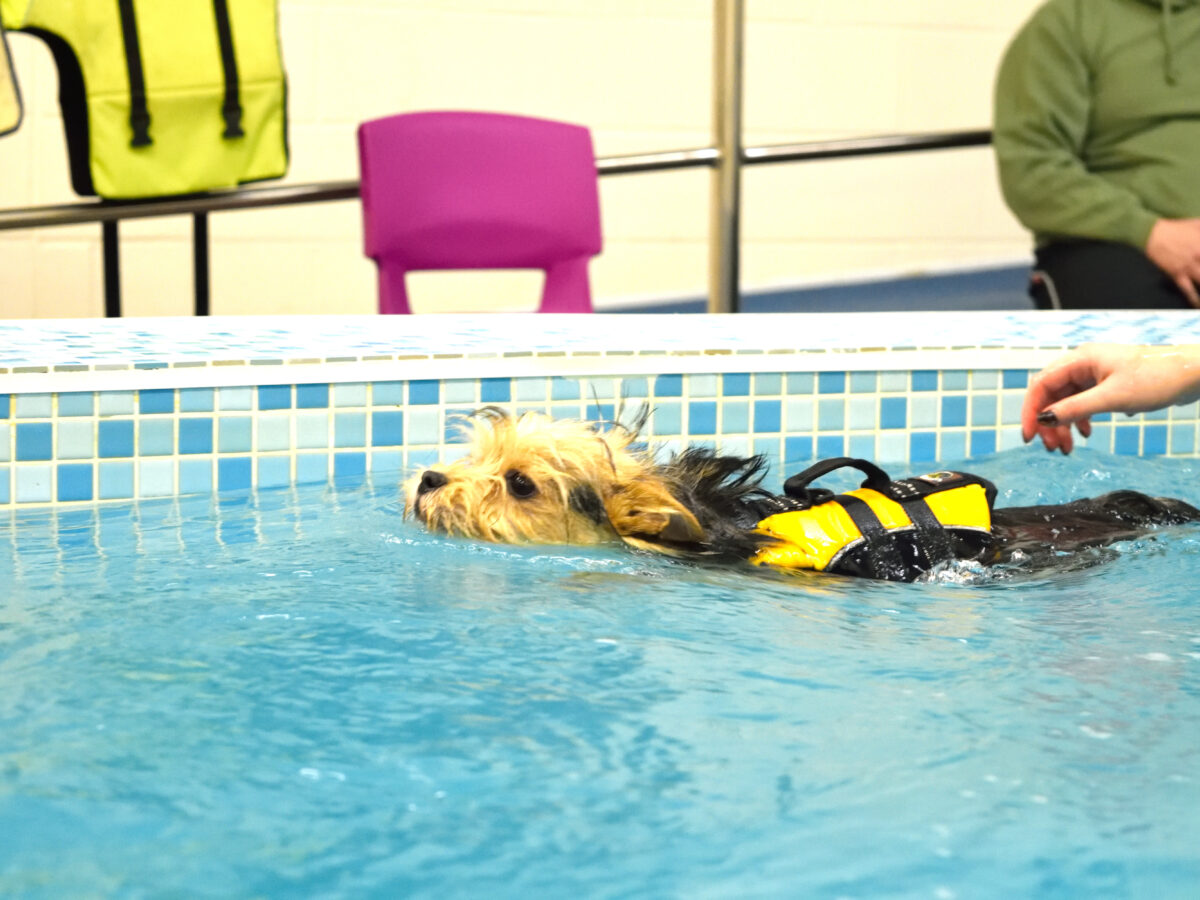 Hydrotherapy Pool - Swimming Therapy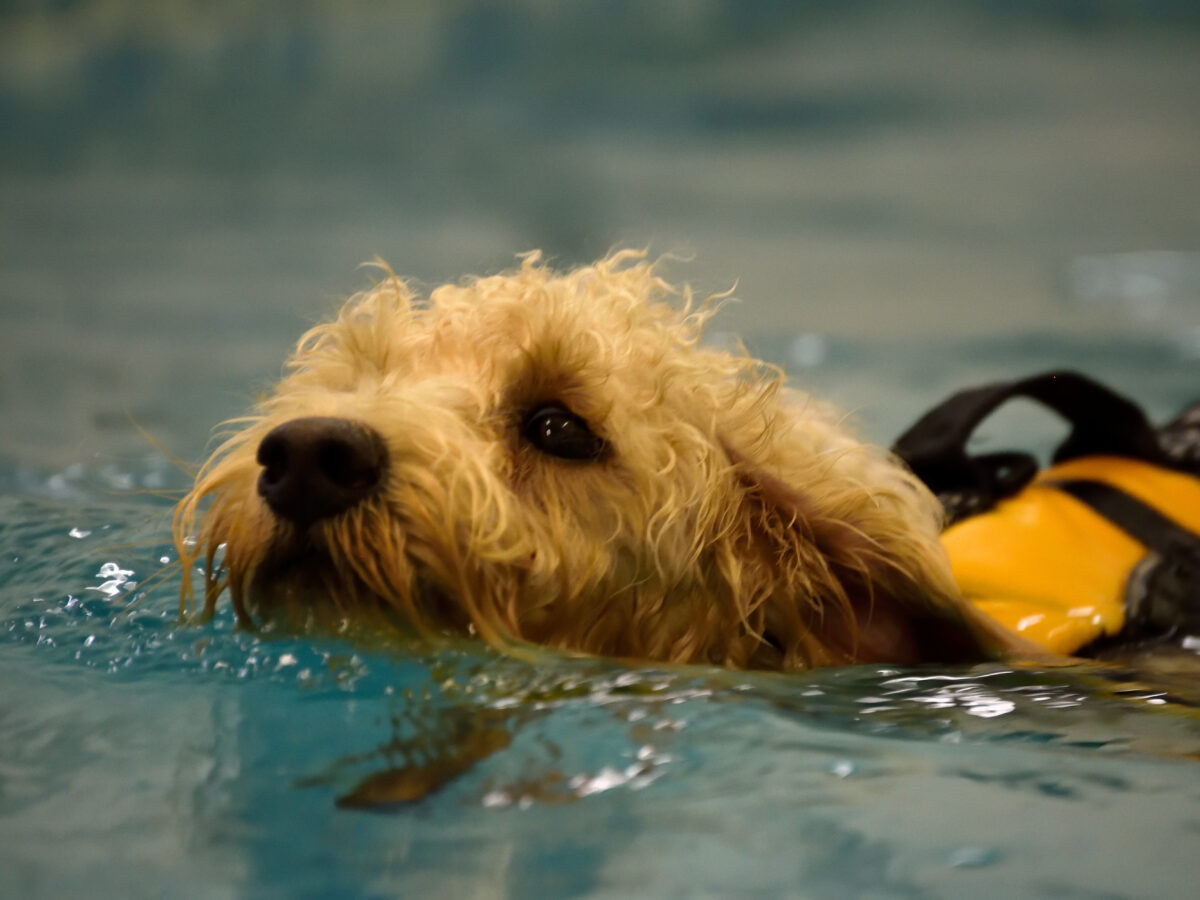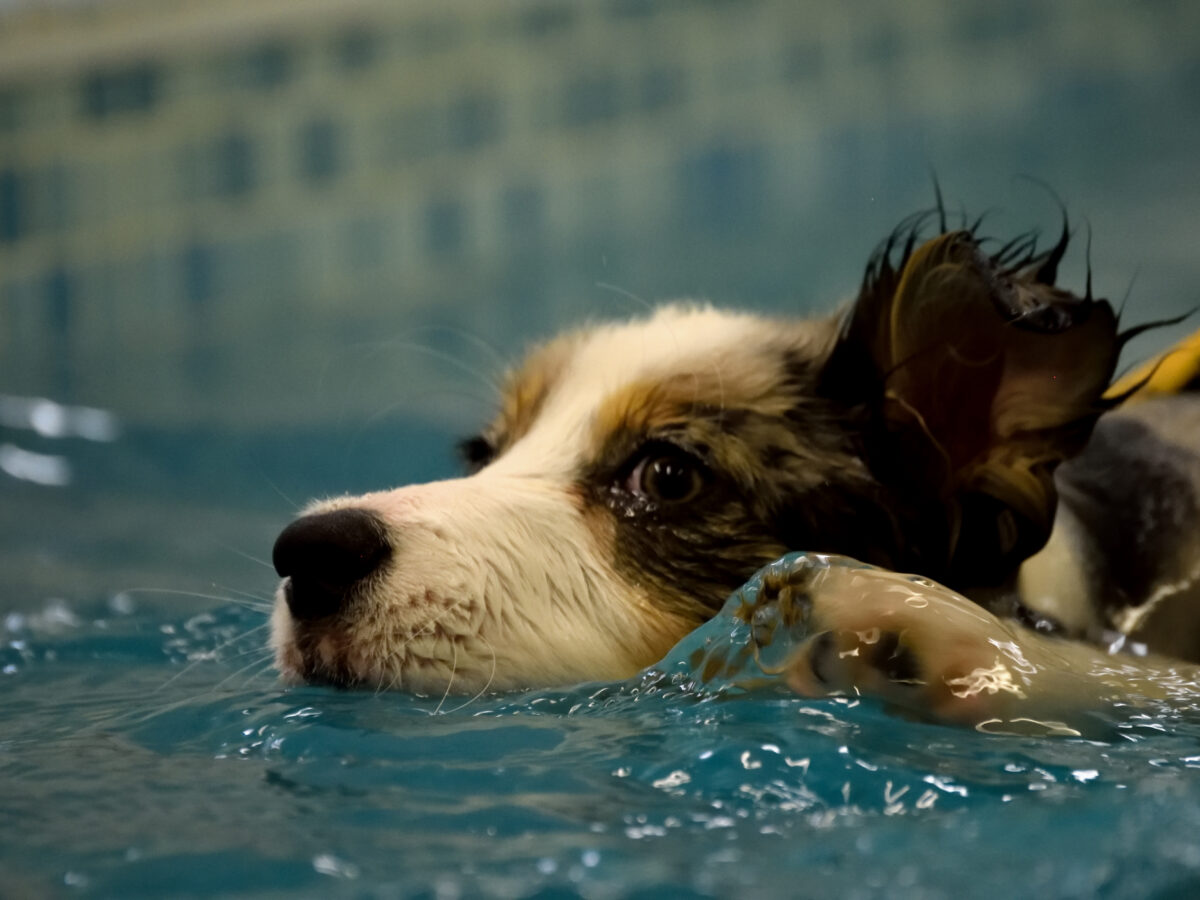 Puppy Exercise - Hydrotherapy Pool
A great opportunity for puppy owners!
We all know puppies are full of energy. Too much exercise before a dog is fully grown can seriously impact on the health of its joints and bones, contributing to problems such as hip and elbow dysplasia.
Hydrotherapy is a safe way of providing young dogs with energy-wasting exercise that is kind on the joints and increases the muscle strength for support and fitness.
Puppies can begin hydrotherapy as soon as the vet says they can socialise (typically 7-14 days after their last vaccination).
The puppies also get to swim in our specially designed hydrotherapy pool with a qualified Canine Hydrotherapist. This can be a lot of fun for the pups and can help build confidence in the water.
Sessions are run by qualified staff with experience in veterinary health, hydrotherapy, behaviour and training.

We offer FREE Hydrotherapy CPD for Veterinary Professionals!
One of our trained staff will come out to your place of work at a convenient time and take you through a presentation highlighting:
the benefits of hydrotherapy
how it works
what kind of patients you could refer to us
specific conditions treated
how the water treadmill works vs the hydrotherapy pool
the importance of being a member of the Canine Hydrotherapy Association (CHA).
We are also more than happy to show you around if you are interested in viewing our facilities. Please do get in touch on 01604 493 152

We can offer a full weight clinic with your pooch at the centre. This will incorporate weight and measurements, tailoring a diet specific for your pets weight and can incorporate hydrotherapy treatment to help with losing the inches. Please contact us to find out more information on 01604 493 152.