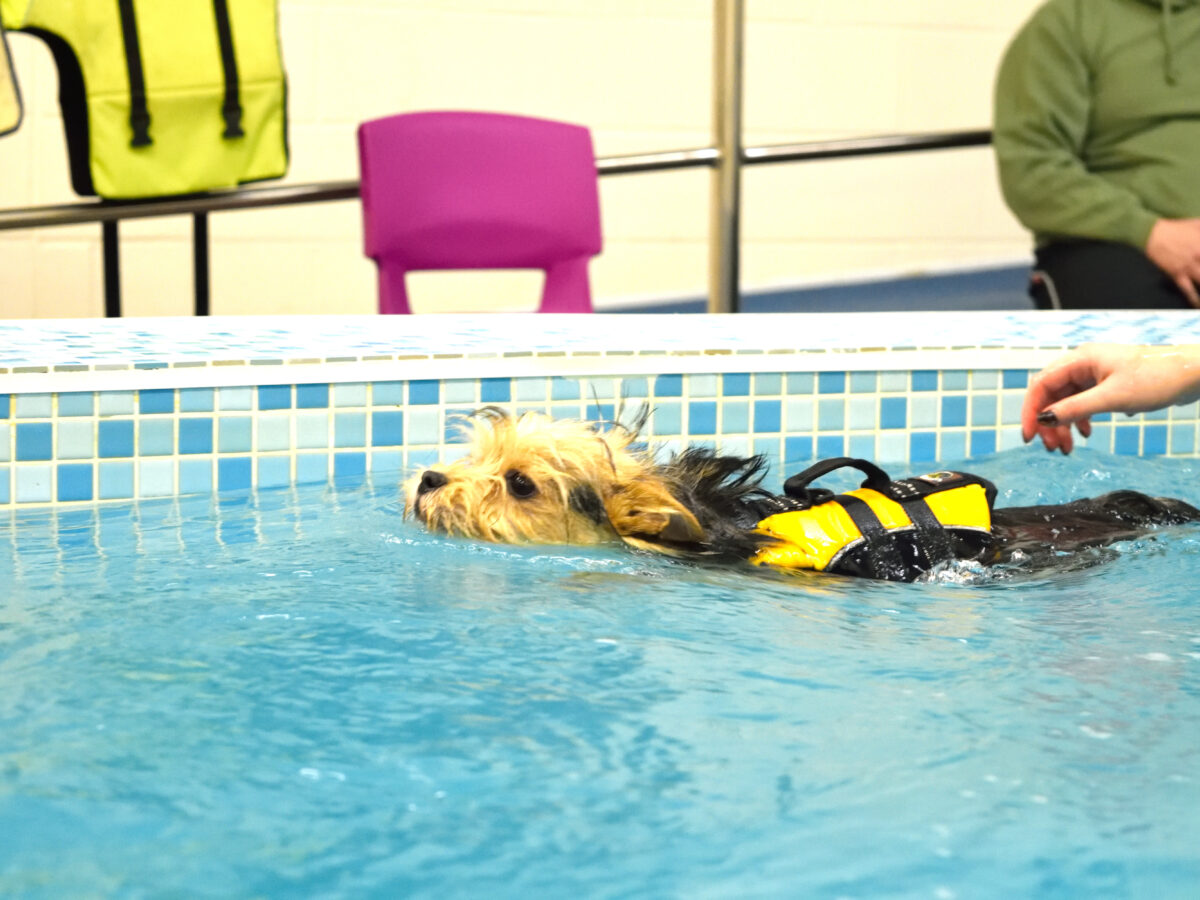 Hydrotherapy Pool - Swimming Therapy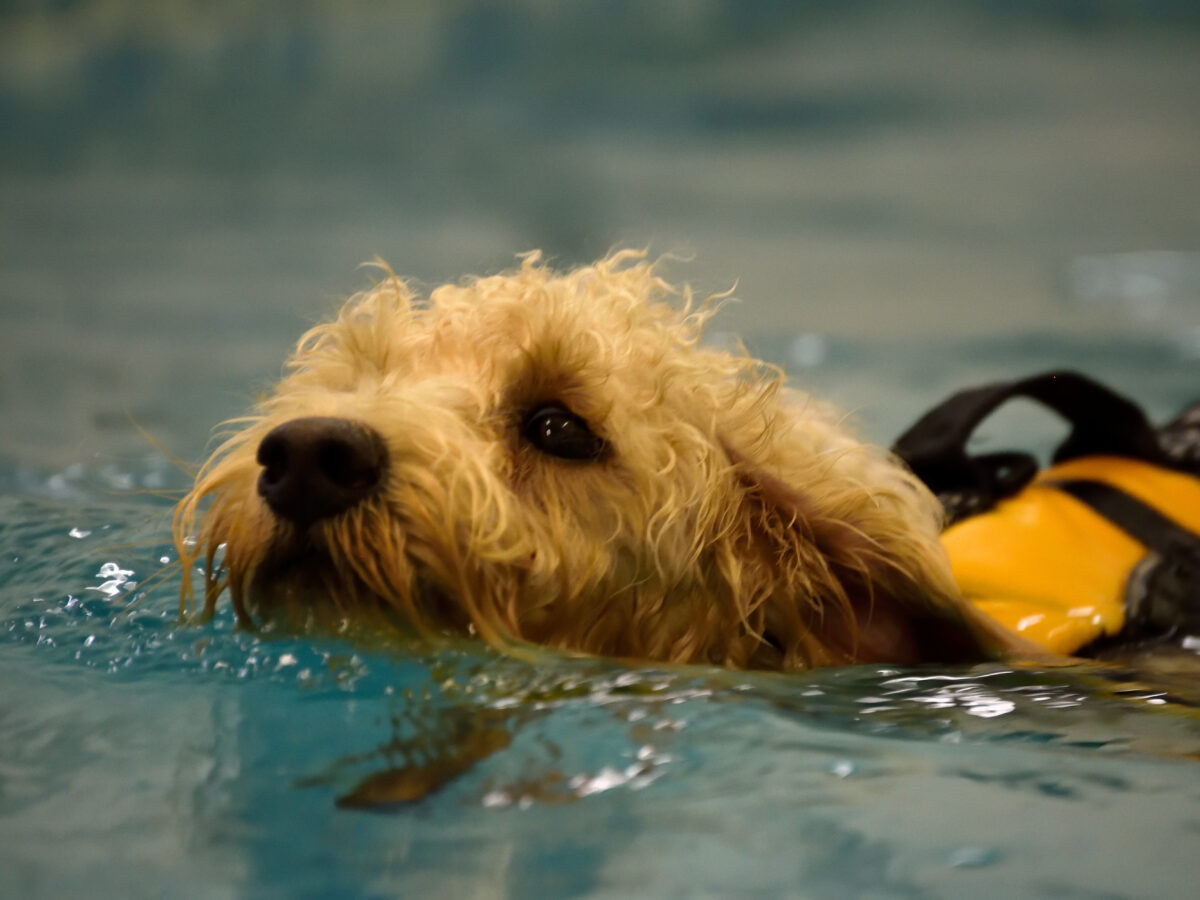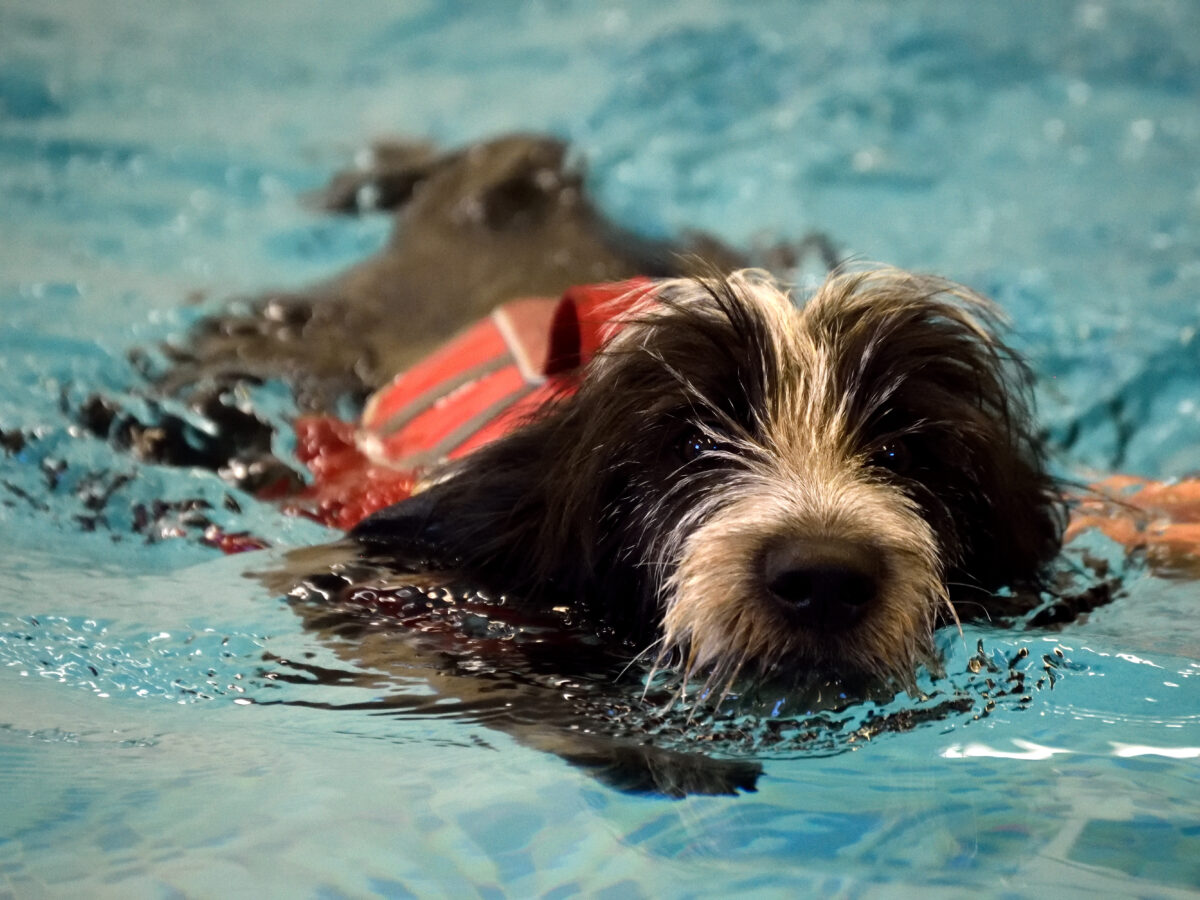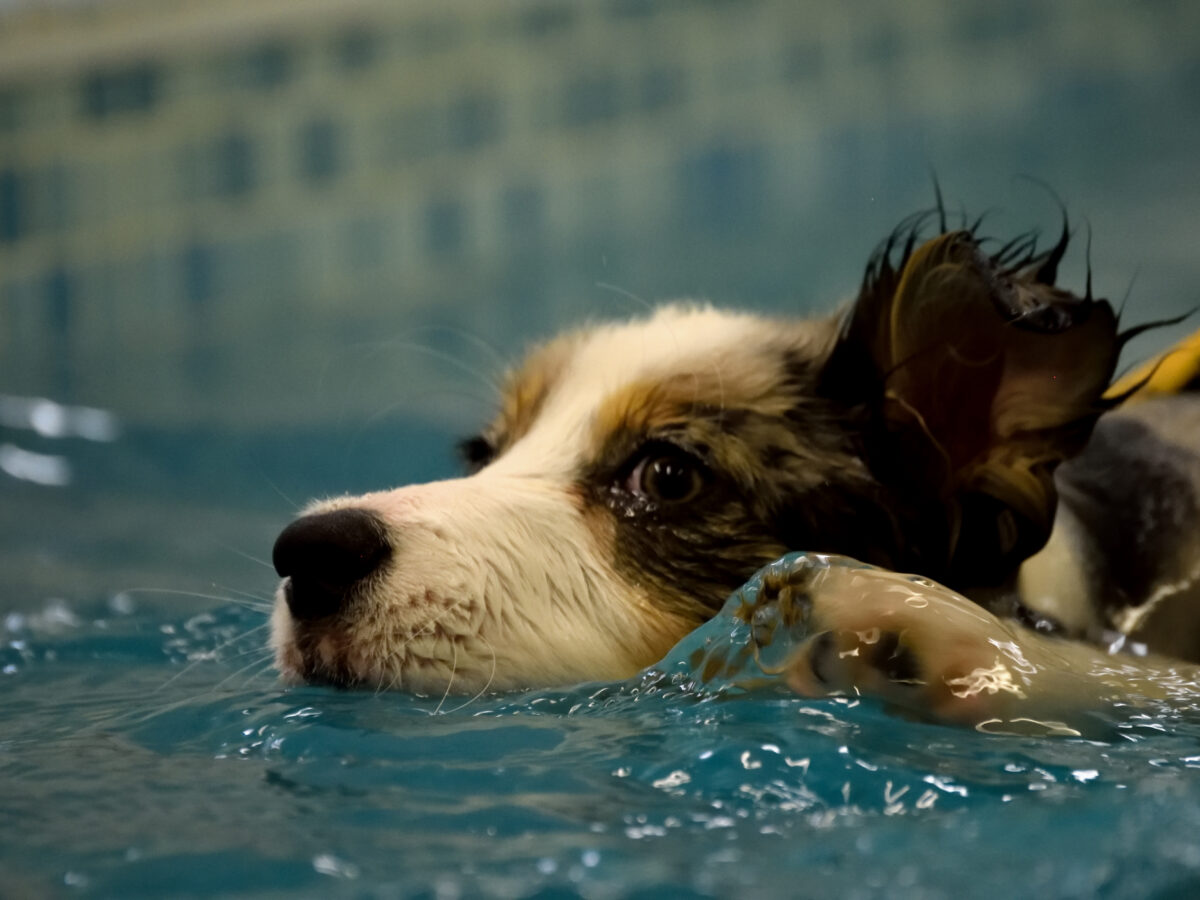 Puppy Exercise - Hydrotherapy Pool
Hydrotherapy has become a popular and effective method of treatment for dogs recovering from surgery or injury, as well as a safe and enjoyable form of exercise for healthy dogs. With a hydrotherapy pool and aquatic treadmill, the Animal Therapy Centre has extensive facilities to offer expert treatment for your dog.


| When is Hydrotherapy Used? | Contra-indications to Hydrotherapy |
| --- | --- |
| Pre surgical conditioning – Increasing muscle mass and general fitness prior to surgery | When fractures/joints are unstable |
| Post operative rehabilitation after orthopaedic surgery to improve muscle degeneration – fracture repair, osteochondrosis, hip joint replacement, cranial cruciate ligament repair, back, knee or elbow surgery | When the dog is still in considerable pain |
| Arthritis management – Low impact exercise maintains muscle condition and range of motion | If the dog is suffering from drug side affects |
| Rehabilitation after neurological injury e.g. intervertebral disc injury, degenerative myelopathy | If the dog has an active GI disease (vomiting/diarrhoea or faecal incontinence) |
| Muscle strengthening and improved joint function e.g. arthritis, spondylosis, hip/elbow dysplasia | If the dog has an infectious disease |
| Obesity management – 10 minutes of swimming is the equivalent to a 5 mile walk. | If the dog has respiratory disease or has had cardiovascular failure |
| Disabled dogs (or dogs with poor mobility) – Hip and elbow dysplasia, paralysis, stroke patients. | If the dog has uncontrolled epilepsy or diabetes |
| Fitness training – Exercise in water is more intensive than exercise in air | If the dog is extremely aggressive |
The first Hydrotherapy session will be between 45-60 minutes. In this time we include an orientation of our facilities and important health and safety information. Our hydrotherapists will devise a specific training programme, following the referral from your vet and introduce your dog to the water; either in the pool or the water treadmill.
We ask that your dog is brushed prior to its appointment to get rid of as much excess hair as possible. We will give your dog a thorough health check and shower prior to entry into either the pool or the water treadmill. Dogs are fitted with life jackets and are swum by the qualified canine hydrotherapists.
Do not feed your dog for 4 hours prior to treatment and make sure they have had the opportunity to go to the toilet.

After your appointment, your dog will be showered and then dried by the hydrotherapist and we recommend that you try to ensure your dog is kept as warm as possible when leaving the Animal Therapy Centre in order to maintain the benefit of the warm water therapy.
You will need to pay at the time of each treatment. We accept all major credit and debit cards and cash.
The specially designed pool at the Animal Therapy Centre allows a dog to swim in a controlled environment; which gently exercises every muscle in its body, helping them to rebuild or maintain cardiovascular fitness without the risk of injury.
The pool measures 4.16L x 1.63W x 1.2D. Resistant jets can be used to increase the treatment programme further. The water is maintained between 28C- 32C to ensure the muscles are relaxed and to increase circulation which promotes better recovery.
The pool water is tested and recorded at a minimum of three times a day to ensure that the chlorine sanitisation levels are within safe parameters for your dog and the therapists.
The Aquatic Treadmill concentrates on conditions that are more beneficial to the dog concerned. This includes those dogs that particularly dislike swimming, larger breeds and those suffering from spinal conditions where they need to be kept straight as opposed to turning in a circle.
The Aquatic Treadmill measures 3metres in length. With easy access ramps and glass viewing at 360, viewing your dog can be monitored throughout the whole session.
Adjustable belt speeds and water depths means the treatment plan can be case specific, and as the system can fill and empty in less than two minutes, dogs can start treatment immediately on arrival.
With the addition of an incline facility on our second treadmill, we can offer advanced treatments using the hill walking and use of thera-bands and also use this as a strengthening and progression route for long term patients. All patients would need to progress under the therapists supervision.
| | Morning | Afternoon | Evening |
| --- | --- | --- | --- |
| Monday | Open at 9:00am | Closed for maintenance | Closed |
| Tuesday | Closed | Open at 12:30pm | Open until 8pm |
| Wednesday | Closed | Open at 12:30pm | Open until 8pm |
| Thursday | Open at 9:00am | Open until 4:30pm | Closed |
| Friday | Open at 9:00am | Open until 4:30pm | Closed |
| Saturday | Open at 9:00am | Open until 4:30pm | Closed |
| Sunday | Closed | Closed | Closed |
All of our hydrotherapy sessions require a referral from your vet. Just complete the enquiry form below and we will send you all the information you need.