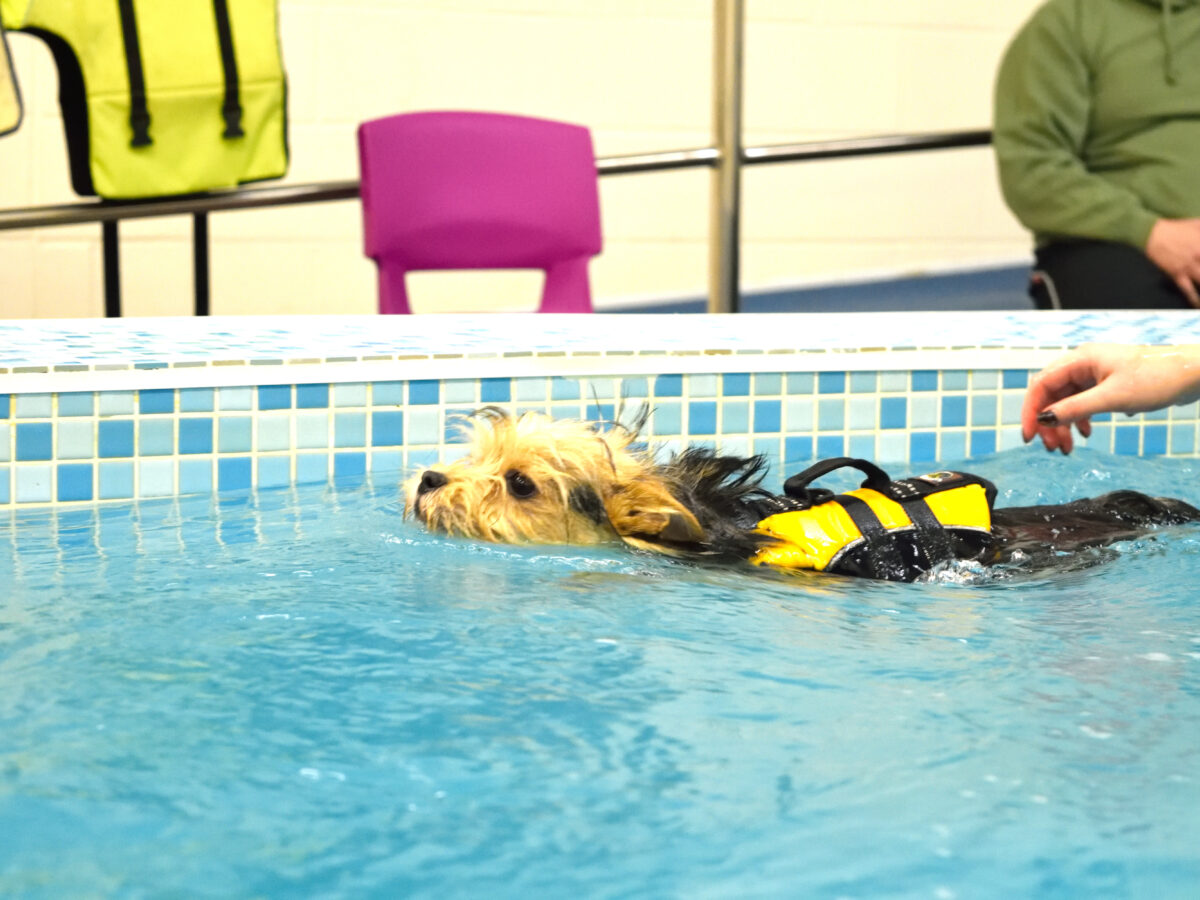 Hydrotherapy Pool - Swimming Therapy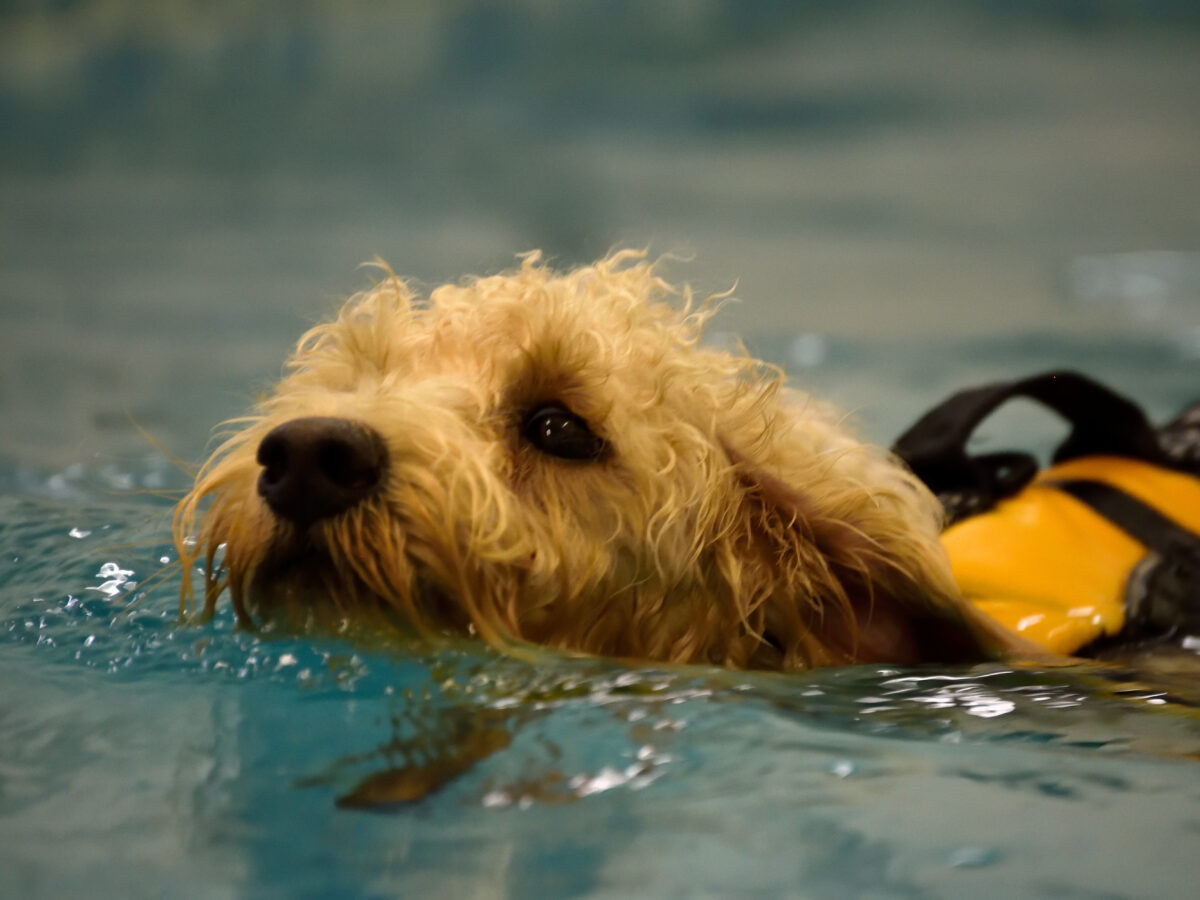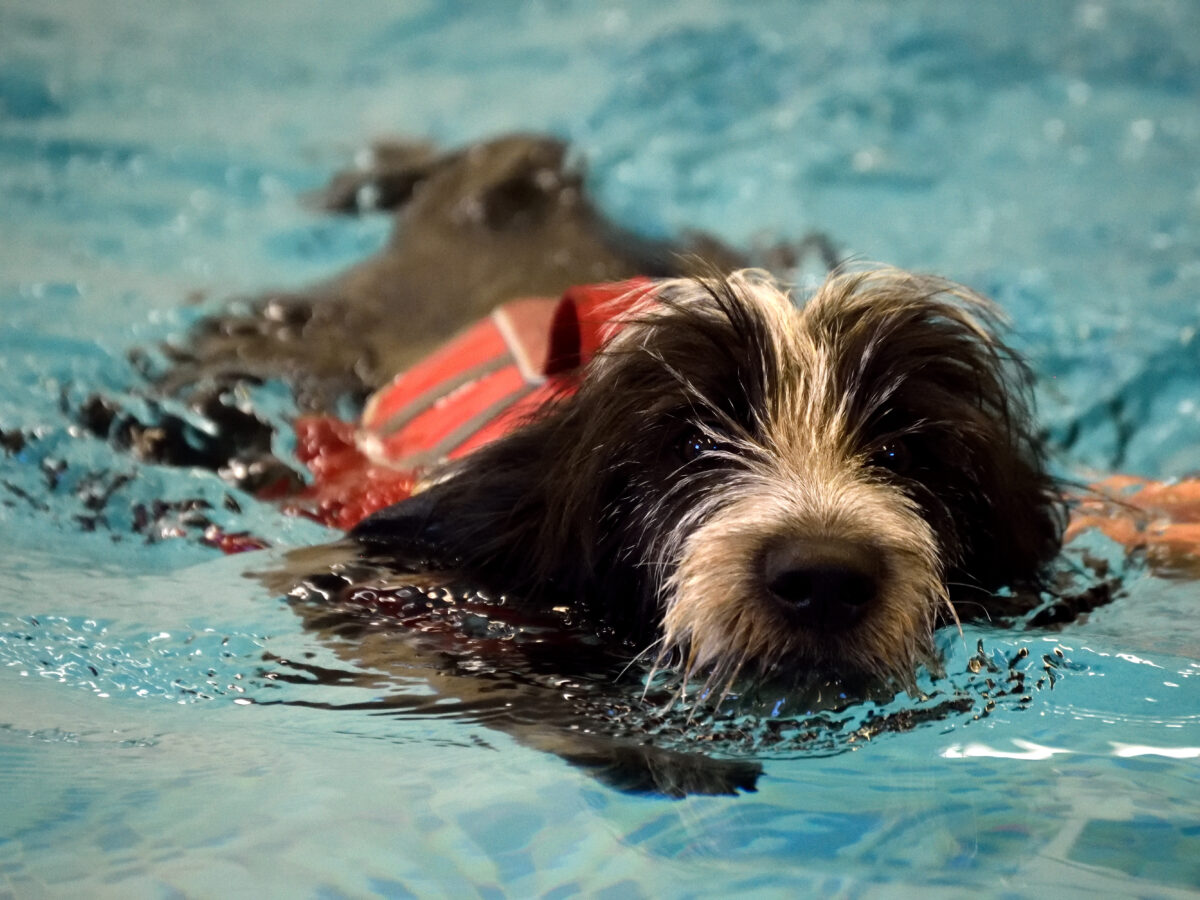 Hydrotherapy has become a popular and effective method of treatment for dogs recovering from surgery or injury, as well as a safe and enjoyable form of exercise for healthy dogs. With a hydrotherapy pool and aquatic treadmill, the Animal Therapy Centre has extensive facilities to offer expert treatment for your dog.


Pre-surgical conditioning.
Post-operative rehabilitation
Orthopaedic conditions, such as hip dysplasia, cruciate disease and elbow dysplasia.
Neurological conditions, such as IVDD, degenerative myelopathy and neurological weakness.
Osteoarthritis management
Improve mobility and function
Weight management
Strengthening and conditioning
Reducing Pain and improving quality of life
Fun, fitness and water confidence.
Your initial appointment will be between 45 - 60 minutes, which involves a full consultation, health check for the patient, introduction to the pool or treadmill, showering and drying and advice and recommendations on further management. The therapist will devise a treatment plan for the patient, choosing either the pool or treadmill based on the individual needs of each patient.
We ask that you:
Please brush your dog prior to their appointment
Do not feed them for 4 hours prior to their appointment
Ensure they have had the chance to toilet prior to their appointment.
Do not allow vigorous activity on the day of their appointment.
Please feel free to bring their favourite treats or toy.
We recommend bringing a towel or drying coat, to keep your dog as warm as possible following their session.
You will need to pay at the time of each treatment, using card or cash.
All of our hydrotherapy sessions require a referral from your vet, which can be sent to us either by email or post. We will then contact you to book your appointment. Our referral form can be found here, or complete the enquiry form below and we will send you all the information you need.