Sarah Bennett
Sarah Bennett RVN– Animal Therapy Centre Manager
Sarah has come from a varied animal related background. Sarah has been working in the veterinary industry for 19 years. Sarah qualified as a veterinary nurse in 2007 and went on to teach Animal Care, Veterinary Nursing and short courses such as Animal Warden, Kennel and Cattery management and Small Animal First Aid. Sarah then moved into the world of veterinary sales where this took her over the country in educating practice staff in nutraceutical drugs in joints, skin and digestion.
Sarah left sales to go back into emergency nursing and then a Head nurse role where she then stayed until taking on this position in November 2018. Sarah has practice management experience from her recent role and looks forward to developing the Animal Therapy Centre into a total rehabilitation centre for all.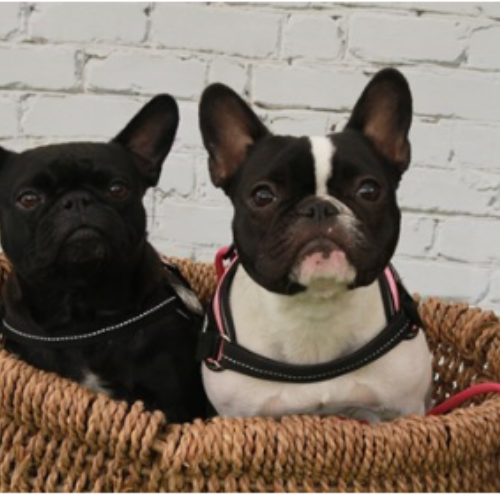 Lauren Ingledow
Lauren Ingledow BSc (Hons) MCHA – Canine Hydrotherapist & Receptionist
Lauren holds a BSc (Hons) in Applied Animal Studies, awarded in 2010. This included modules such as Advanced Animal Physiology, Pharmacology and Complementary Therapies. As part of her degree she completed a dissertation investigating the effects of hydrotherapy on muscle mass in dogs with cranial cruciate ligament rupture and hip dysplasia. In 2011 she completed BTEC Level 4 Canine Hydrotherapy. She has also completed courses in Water Management and ABC Animal First Aid. Lauren is a registered individual with the Canine Hydrotherapy Association. Lauren is also a member of the Association for the Scientific Study of Veterinary and Animal Physiotherapy.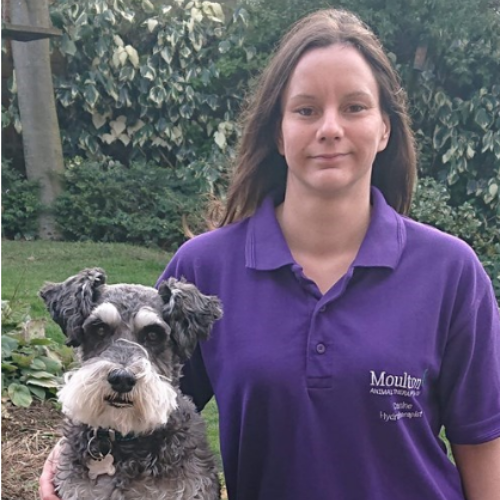 Jade Botterill
Jade Botterill BSc (Hons) MCHA – Veterinary Physiotherapist & Canine Hydrotherapist
Jade is a qualified MSc Veterinary Physiotherapy from Harper Adams University in Shropshire. Jade is a member of the Canine Hydrotherapy Association (CHA) and a member of the National Association of Veterinary Physiotherapists (NAVP).
Jade has a BSc (Hons) in Applied Animal Studies, awarded in 2014. In 2014 she completed BTEC Level 4 Canine Hydrotherapy and also holds a level 3 canine first aid qualification tailored to hydrotherapists.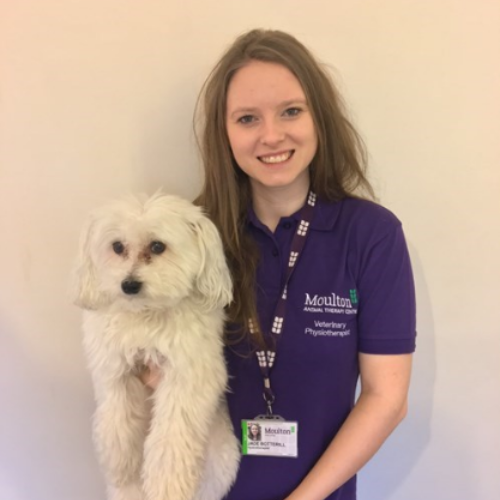 Peta Harris
Peta Harris – RVN Canine Hydrotherapist/receptionist
Peta graduated from the University of Wales, Swansea in 2003 with a degree in Zoology. She then went on to study Veterinary Nursing and qualified as a veterinary nurse in 2006. During this role Peta particularly enjoyed running nurse clinics and puppy parties and also went on to complete a certificate in Animal Behaviour. This enabled her to run her own clinics, helping to solve a variety of problems such as anxiety and aggression and also looking at the importance of how pain can affect an animal's behaviour.
Peta joined the Therapy Centre in April 2017 and whilst still being a registered veterinary nurse she completed her Level 3 Diploma course in Hydrotherapy for Small Animals in December 2018.
Outside of work she enjoys her horse and 2 Cocker Spaniels, which keep her very busy!!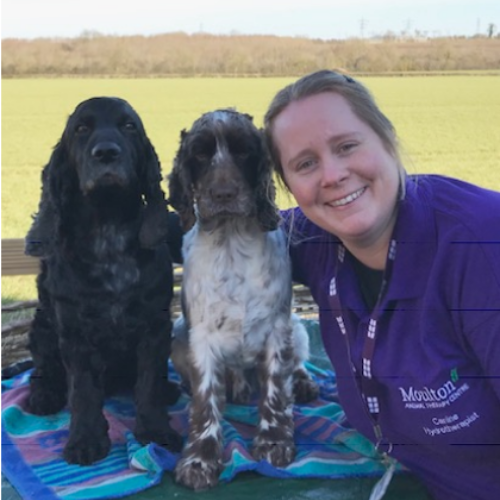 Kirstie Willars
Kirstie Willars -Dog Grooming Technician
Kirstie has been working with animals for some years now. Kirstie completed an Animal Care qualification level 1 and 2 in 1995,1996, she then went on to work in groomers and a cattery for a few years. Kirstie passed her City and Guilds grooming certificate in 2014 and has worked at The Animal Therapy centre ever since. Kirstie has attended numerous grooming workshops including scissoring techniques, anatomy and doodling.
Kirsties favourite dogs to groom are schnauzers, Airedale terriers and Border terriers. If Kirstie could choose any dog to own it would be a German Shepherd or Rottweiler. Kirstie currently has a dog named Buddy who is a cross between a Jack Russel Terrier and Pomeranian.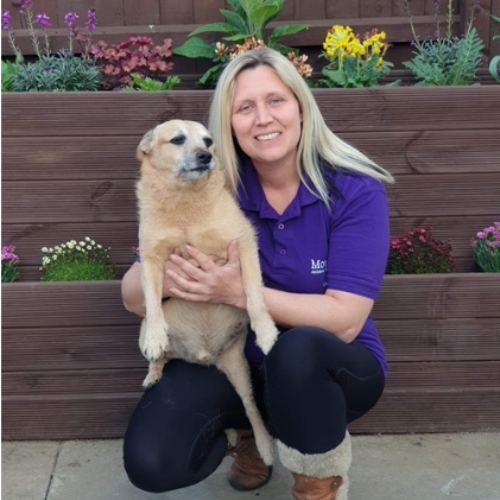 Shani Wallis
Shani Wallis - Dog Grooming Technician
Shani qualified with a City and Guilds Qualification in 2015. Prior to working here and having her daughter Shani was a kennel assitant.
Shani has a German Shepherd cross and a Collie who she enjoys competing with in agility and flyball in her spare time.
Shanis favourite groom is a Shetland Sheepdog as it reminds her of her first pet.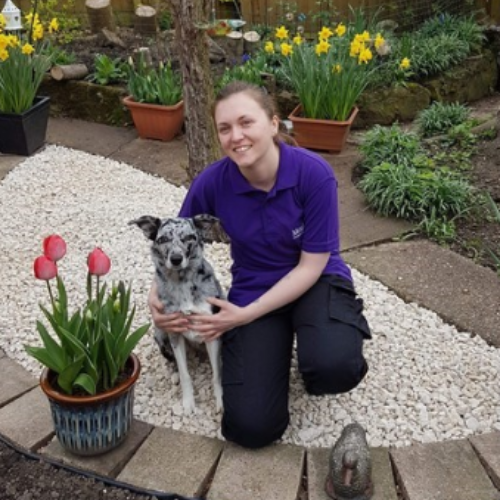 Fatman Scoop
Fatman Scoop - Human Therapy Dog
Fatboy is the Office therapy dog who provides therapy to all staff. His qualifications include kisses, cuddles and a unique way of using his intuition as to when people need some extra help.
Fatboy continues to help all who need his special skills.