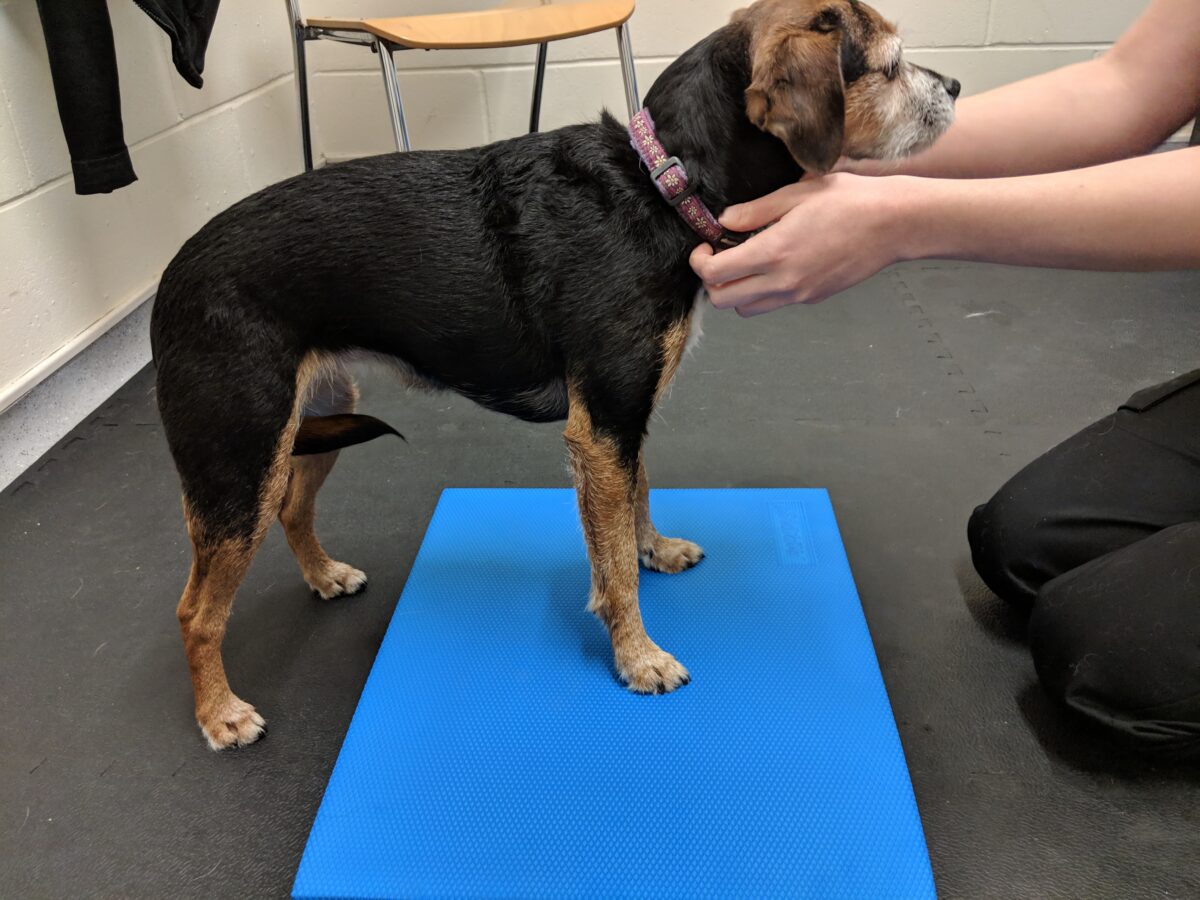 Zipper having physio treatment
Physio wobble cushion used on front legs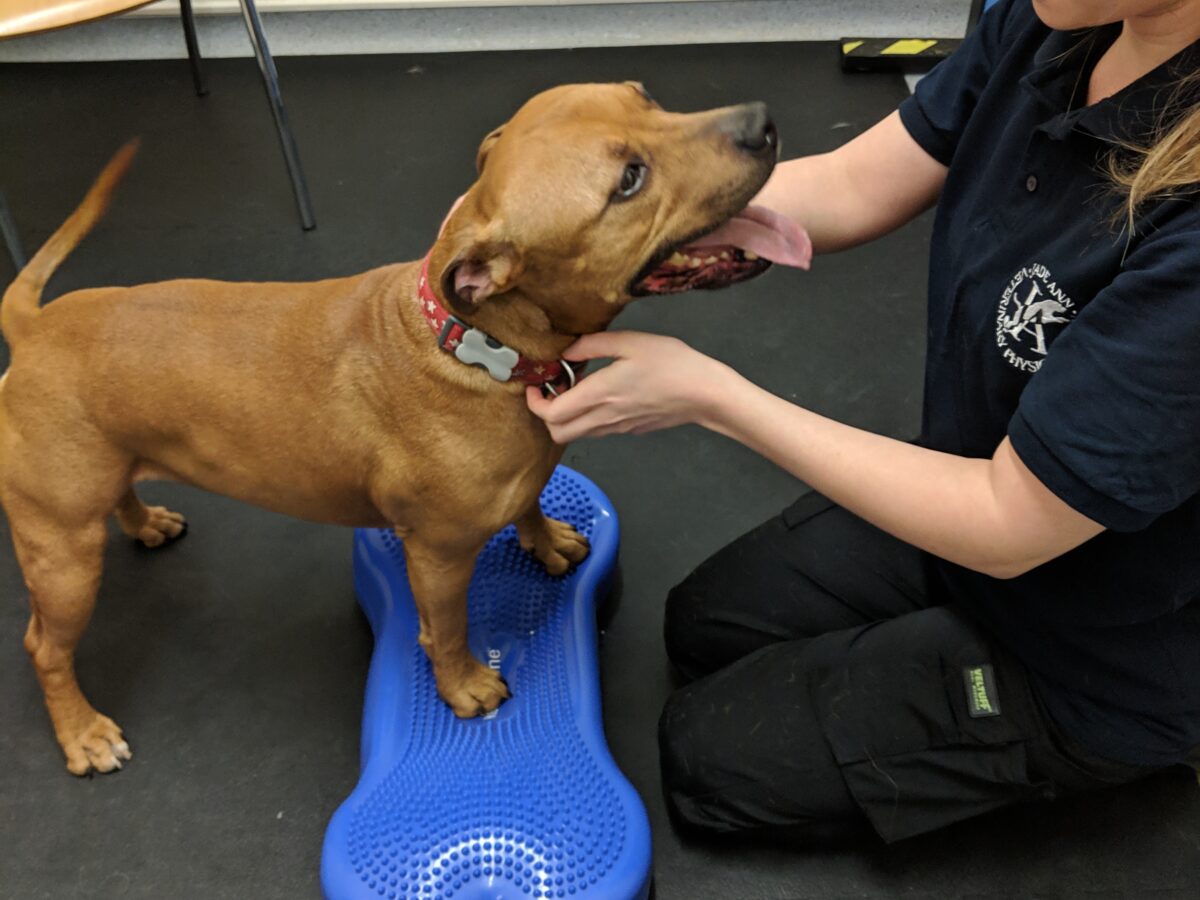 Dec having physio check up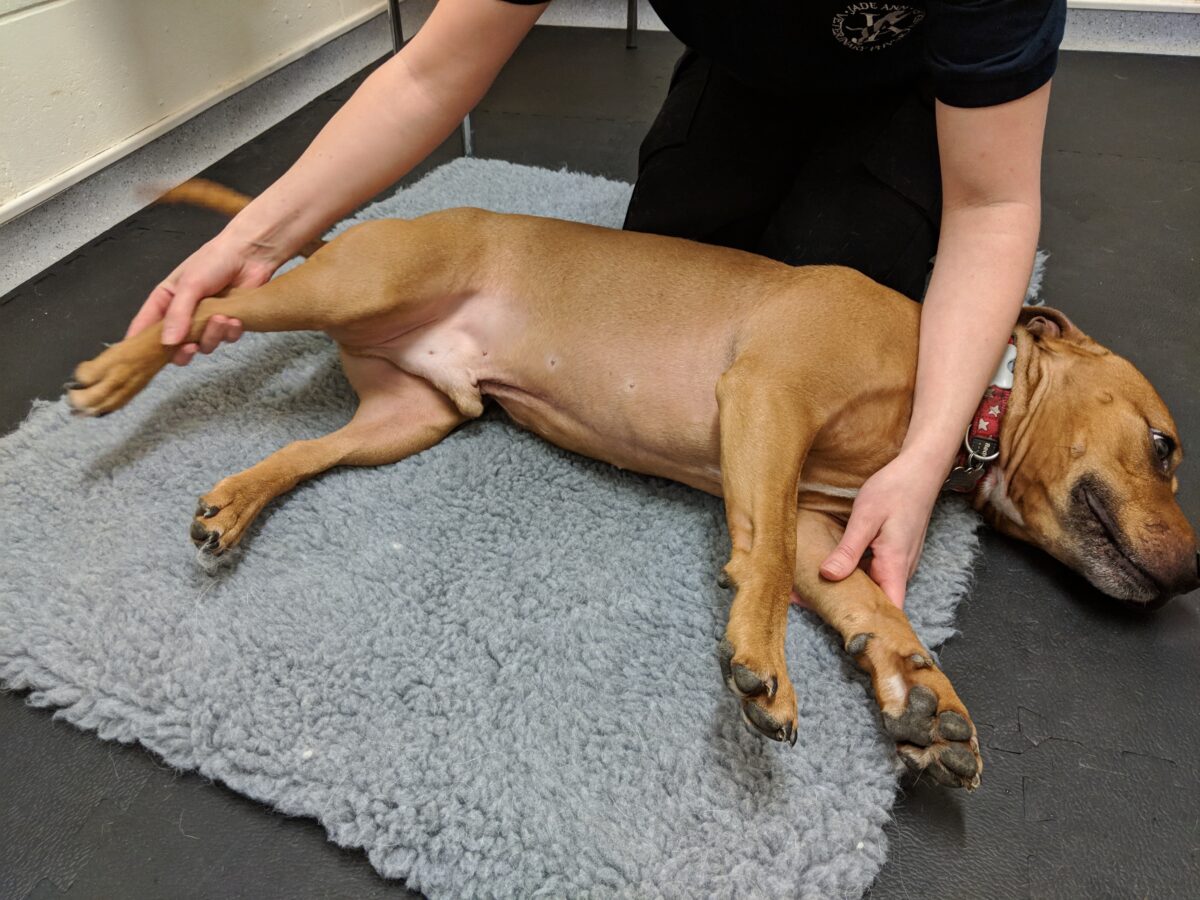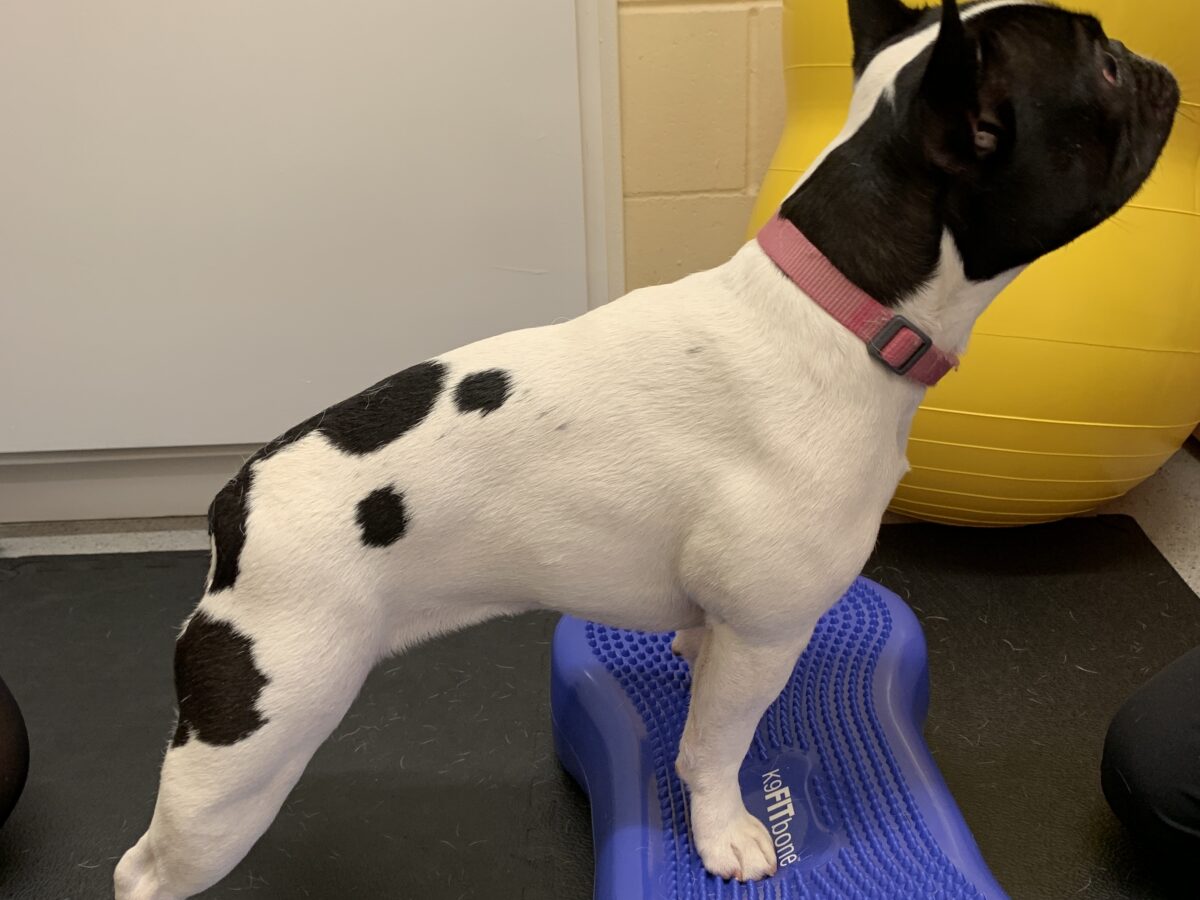 Bone cushion used on front paws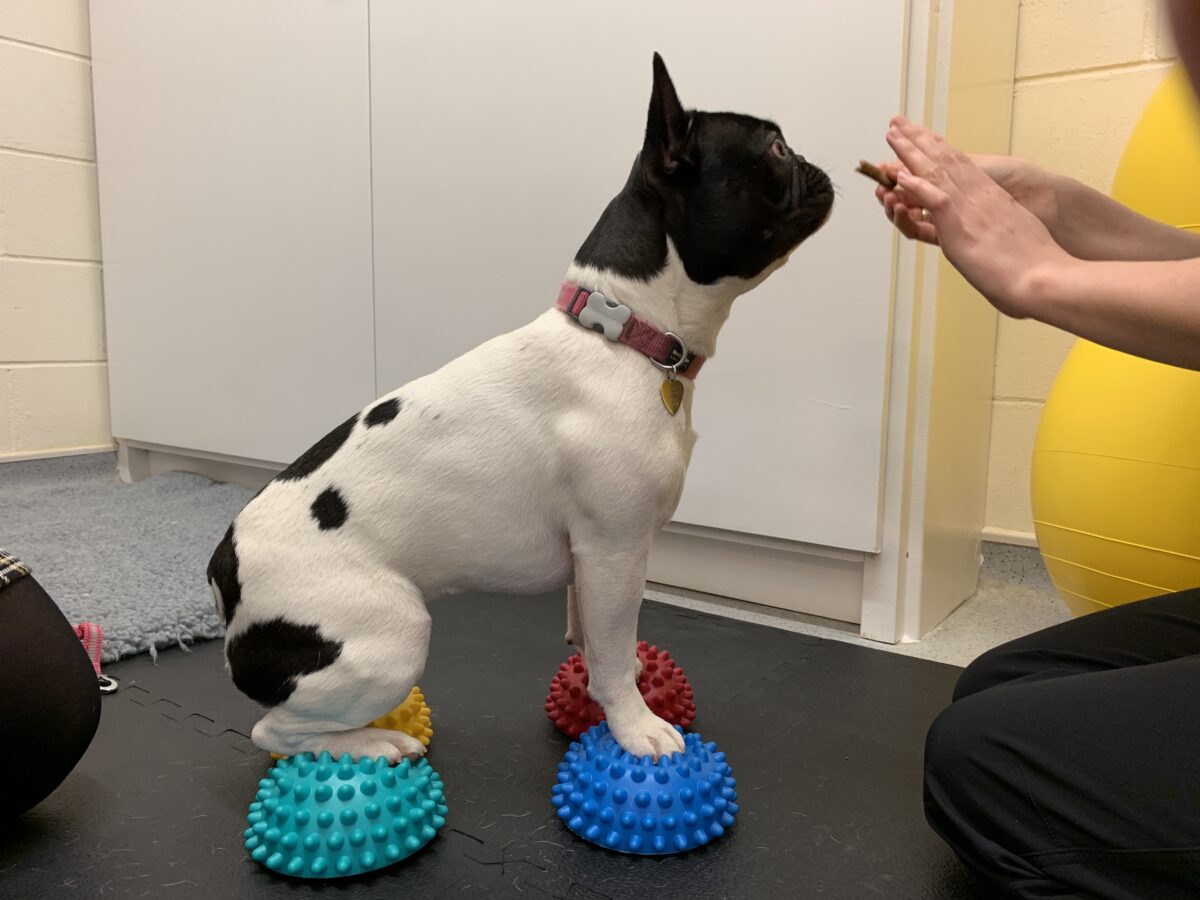 Physiotherapy four prickle-ball sit
Jade-Ann runs our physiotherapy clinics to enhance treatment plans and to encompass all patients that require rehabilitation. Jade Ann Veterinary Physiotherapy is be based at the Animal Therapy Centre and works alongside the hydrotherapists to achieve optimum results for patients. Jade-Ann is also a qualified hydrotherapist so can see all angles of the pets treatment and create bespoke plans that encourage all exercise. Physiotherapy enables Vets to refer patients to the centre from 24 hours post-surgery. This allows the physiotherapist to begin an appropriate treatment plan prior to introduction to hydrotherapy and advocates a multi modal approach to each patient.
Physiotherapy can be beneficial for a range of patients/health conditions:
Pre-op strengthening
Post orthopaedic surgeries
Muscle weakness
Enhance performance
Methods of physiotherapy treatment include:
Manual therapies
Electrotherapies
Remedial exercise prescription
If you would like to find out more about our physiotherapy services please complete the enquiry form below.