As part of the government's measures to control the spread of the Covid virus we have established asymptomatic testing facilities at both our Moulton and Higham Ferrers campuses to conduct testing of students and staff.
The testing facilities are currently being accessed by the limited number of College staff who continue to work on site during the lockdown. When students return to College this testing programme will be expanded to test all students who have given their consent up to three times before the Easter break. Students will then be issued with home testing kits which they will be able to use at home.

Getting tested
When students return to College they will be invited to go the testing centre at Holcot Sports Hall (for students based at Moulton) or Higham (for students based at Higham Ferrers). Please note that this test will not necessarily occur on a student's first day back at College.
Students do not need to make an appointment to take the test - they will be taken at a designated time for each class group.
The video below gives an overview of what to expect when students arrive at the testing centre in Holcot. The testing set up at Higham will be very similar. The second video shows how to take the swab sample.

The following links will open FAQ documents relevant to asymptomatic testing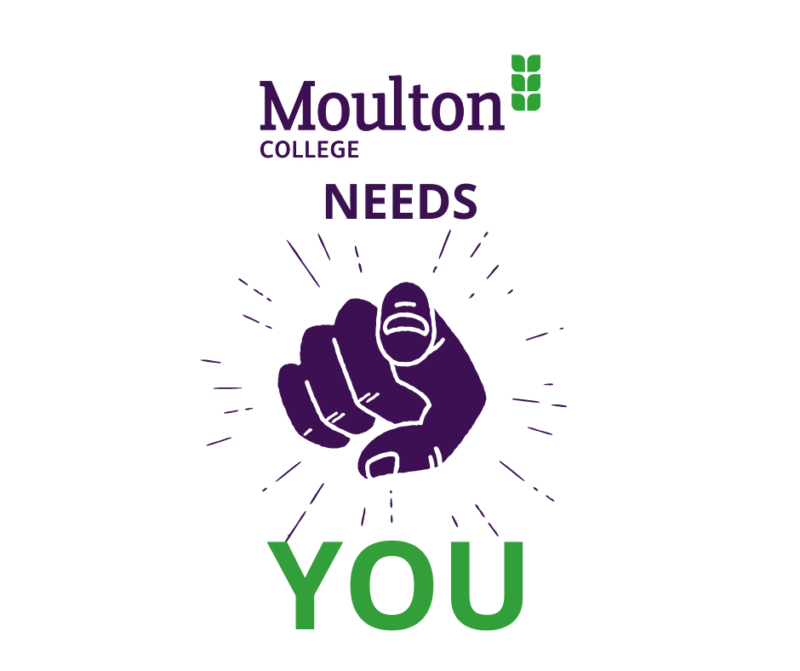 Volunteers needed!
As part of our planning for the testing of our students and staff we are seeking volunteers from the local community to help with conducting the tests at both our Moulton and Higham Ferrers campuses.
You will be fully supervised during your time on campus and you will also receive full training in how to conduct each of the testing roles.
At the present moment we are working towards some students returning to campus on Monday 8 March 2021, however this is subject to the latest government guidance. The duration of the testing period will be dependent upon when students come back to College and how many staff undertake weekly testing going forwards.
If you are aged 18 or over and you would like to volunteer to be part of our testing team please email human.resources@moulton.ac.uk including your name, email address and telephone number and we will be in touch.