Sam Gregory BSc (Hons) BHSII SM
Equestrian Centre Manager
Sam oversees the management of the Equestrian Centre having joined Moulton College in August 2016. Sam has wide ranging industry experience with a background in the management of commercial riding schools, livery yards and event centres; coupled with business experience gained from working in the commercial property sector. In addition, Sam has been coaching students across the levels for the past 15 years and is passionate about developing riders and training students towards BHS examinations and competition goals.

Sam particularly enjoys dressage and actively competes both at home and away.
Anna Hickling BSc (Hons) PGCE BHSII
Yard Manager

Anna can predominately be found on the yard where she directly oversees the care and welfare of all our College and Livery horses. Anna's excellent organisation skills and high standards ensure that all of the horses receive the very best of care. She has experience gained from working on a variety of yards providing her with significant industry experience while she has also developed strong coaching skills through teaching Pony Club members in the region. Anna is a British Horse Society Intermediate Instructor and also holds a BSc (Hons) in Equine Performance Management.

In her spare time Anna enjoys riding in all disciplines and currently competes her horse in a range of affiliated competitions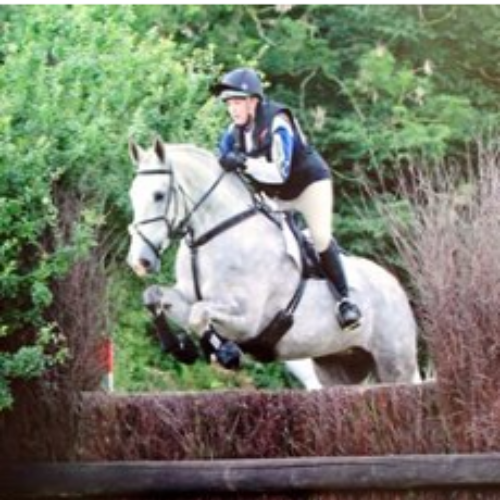 Dr Jessica York BSc MSc PhD BHSAI
Equine Hydrotherapist
Jessica oversees the operation of the Equine Hydrotherapy Centre and has been working at Moulton College since 2010. Jessica is passionate about the benefits of hydrotherapy treatment, so much so that her PhD thesis is entirely based upon exploring the effects of the aqua-treadmill on equine biomechanics specifically focussing on investigating the effects of water depth on the kinematics of the axial skeleton. Through utilising her in depth scientific knowledge coupled with her sympathetic horse handling skills, Jessica is able to develop bespoke rehabilitation treatment plans for all of the horses visiting the Centre.

Out of office hours, Jessica enjoys splitting her time between her own horse, Delilah, who she has had for over ten years, and her Miniature Schnauzer, Delphi.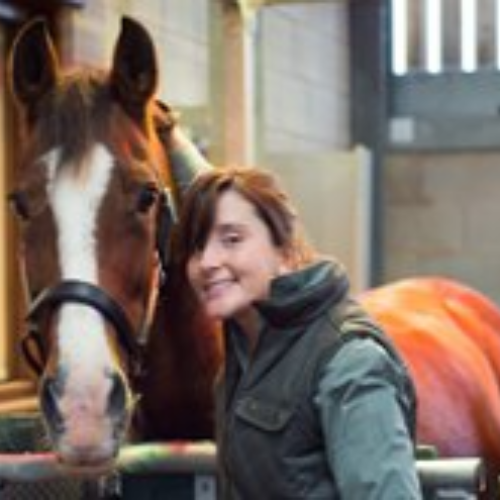 Lottie Bilbie BA (Hons)
Equine Rehabilitation Groom
Lottie takes care of the daily organisation of the Equine Therapy yard, ensuring all of our inpatients receive the best possible care. She also assists with clients in the equine hydrotherapy centre with our Hydrotherapist. Lottie gained industry experience competition grooming in a variety of disciplines in the UK and abroad after completing her degree in Equine Studies. She has also worked in equine retail giving her extensive knowledge of current products and trends.

In her spare time Lottie enjoys competing her horse PJ in a range of disciplines, hacking with friends and taking her dog Poppy for walks in the countryside.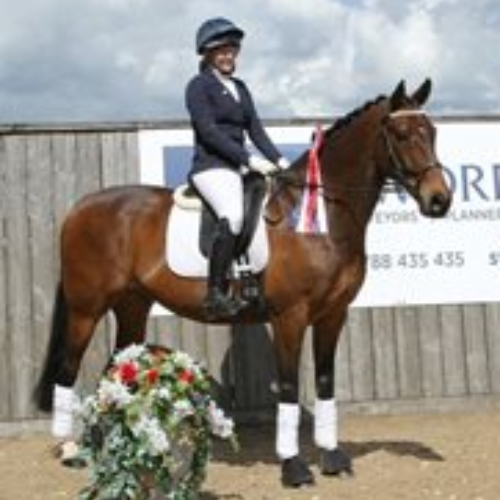 Zoe Pace
Equine Facility Groom
Zoe started working for the Equestrian Centre in 2016 primarily assisting the yard manager with the care of the College Horses. Over time however, Zoe has developed her skills and not only can be found assisting with client's horses in the Hydrotherapy Centre, she also has an integral business and show administration role.

At the end of the day, Zoe enjoys taking her dog, Raine, out on long walks through the country with her family; while she also enjoys hacking out with friends.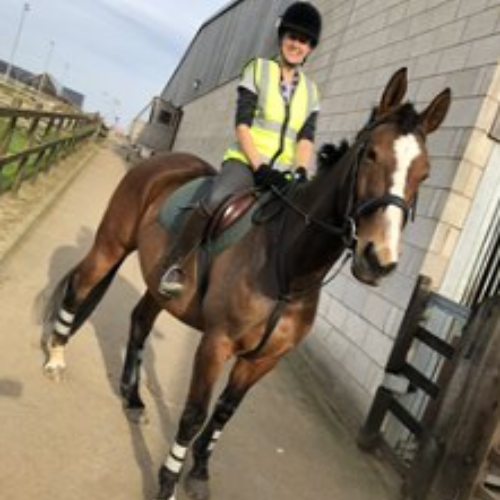 Emma Wright BSc
Equine Facility Groom
Emma joined the Equine team at the end of May as a part-time groom. Previously, Emma was a student at Moulton College, graduating in 2002. Since then she has been working at a local riding school in Northampton. Emma has recently gained her UKCC Level 1 and hopes to keep progressing with her qualifications.

When not at work, Emma is a full time Mum and an RDA coach.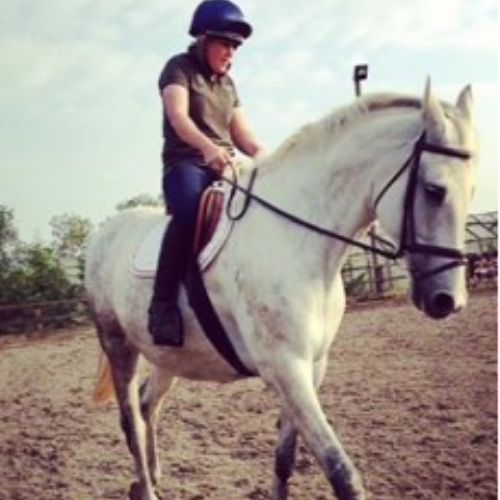 Emma Hopley BA(Hons), PGDip, MCLIP
Equine Administrator
Emma provides administrative support across all areas of the business from finance to competition management. Emma regularly gives up her weekends to act as show secretary and when she is not in the Equestrian Centre you may also find her working in the College's Learning Resource Centre as a librarian.

In her free time, Emma spends time with her family (she has two teenage children to keep her busy!).