Moulton College Equestrian Centre is managed by an experienced and established commercial team that work together to ensure that the Centre upholds its reputation in the industry as a professional establishment with a knowledgeable, customer focussed staff. See below for more of an insight into their areas of expertise.
---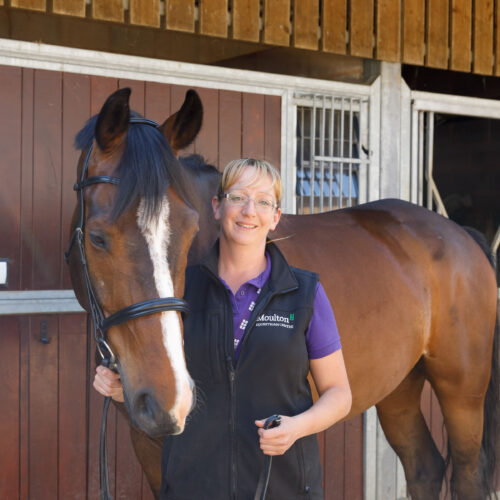 Sam Gregory BSc (Hons) BHSII SM - Equestrian Centre Manager
Sam oversees the management of the Equestrian Centre having joined Moulton College in August 2016. Sam has wide ranging industry experience with a background in the management of commercial riding schools, livery yards and event centres; coupled with business experience gained from working in the commercial property sector.
Sam has been coaching students across the levels for the past 15 years and is passionate about developing riders and training students towards BHS examinations and competition goals. She particularly enjoys dressage and actively competes both at home and away on her own horse Rizla.
---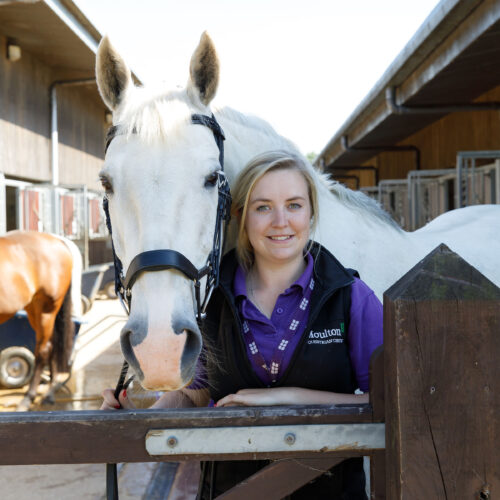 Anna Hickling BSc (Hons) PGCE BHSII - Equine Resources Coordinator
Anna can predominately be found on the yard where she directly oversees the care and welfare of all our College and Livery horses. Anna's excellent organisational skills and high standards ensure that all of the horses receive the very best of care. Prior to joining the Centre in 2016, Anna gained significant experience working on a variety of yards, while she also developed strong coaching skills through teaching Pony Club members in the region.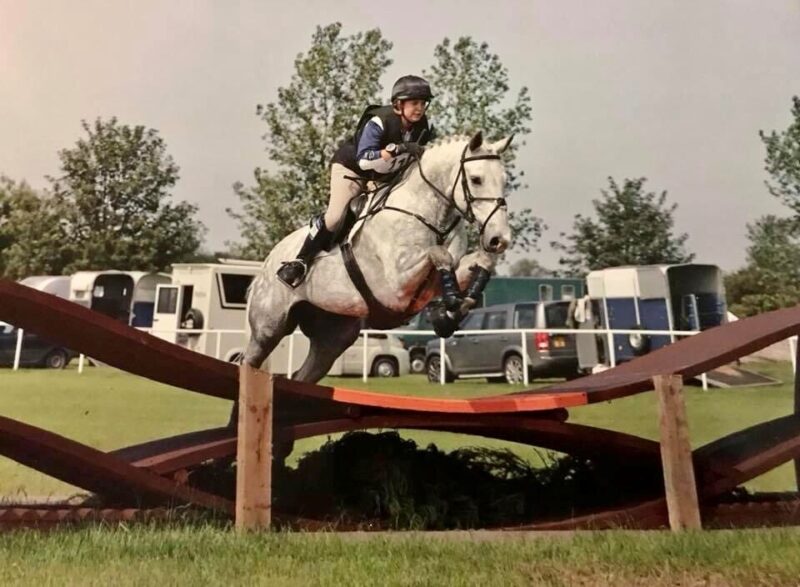 Anna is a British Horse Society Intermediate Instructor and also holds a BSc (Hons) in Equine Performance Management. In her spare time Anna enjoys riding in all disciplines and currently competes her horse 'Sparkie' in a range of affiliated competitions.
---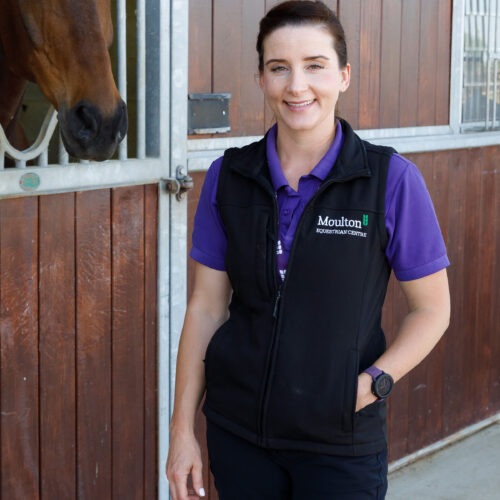 Dr Jessica York BSc MSc PhD BHSAI - Equine Hydrotherapist
Jessica oversees the operation of the Equine Hydrotherapy Centre and has been working at Moulton College since 2010. Jessica is passionate about the benefits of hydrotherapy treatment, so much so that her PhD thesis is entirely based upon exploring the effects of the aqua-treadmill on equine biomechanics specifically focussing on investigating the effects of water depth on the kinematics of the axial skeleton. Through utilising her in depth scientific knowledge coupled with her sympathetic horse handling skills, Jessica is able to develop bespoke rehabilitation treatment plans for all of the horses visiting the Centre.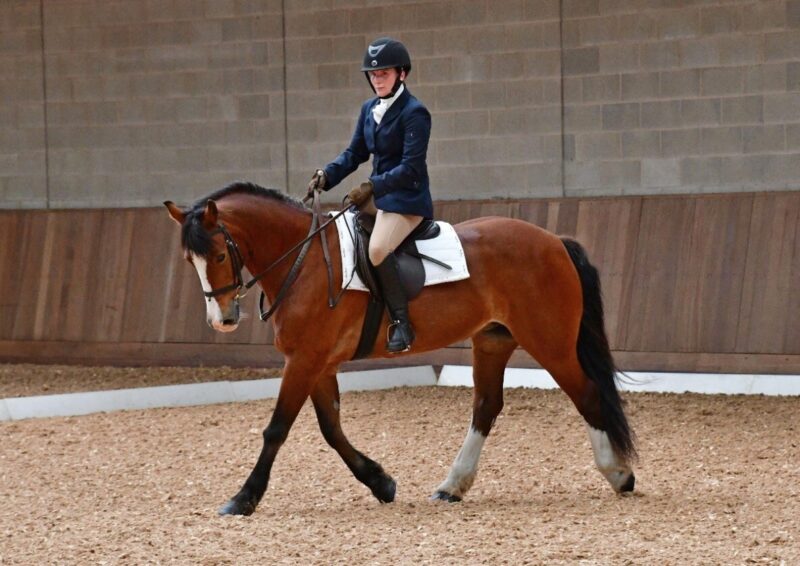 Out of office hours, Jessica enjoys splitting her time between her family, her own horse, Delilah, who she has had for over fifteen years, and her Miniature Schnauzer, Delphi.
---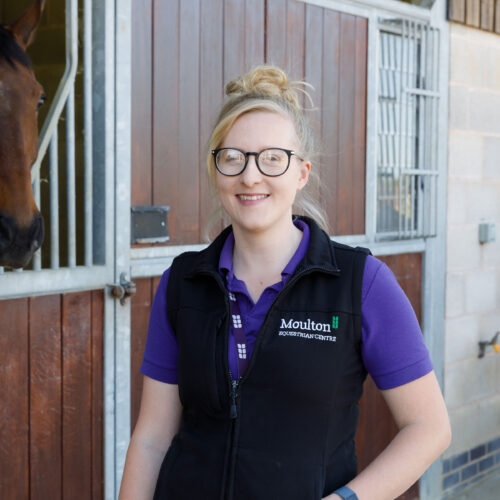 Lottie Bilbie BA (Hons) - Equine Hydrotherapist
Lottie has been part of the team since 2018. As well as working in the Equine Therapy Centre she also takes care of the daily organisation of the Equine Therapy yard, ensuring that all of our inpatients receive the best possible care. Lottie gained industry experience competition grooming in a variety of disciplines in the UK and abroad after completing her degree in Equine Studies. She has also worked in equine retail giving her extensive knowledge of current products and trends.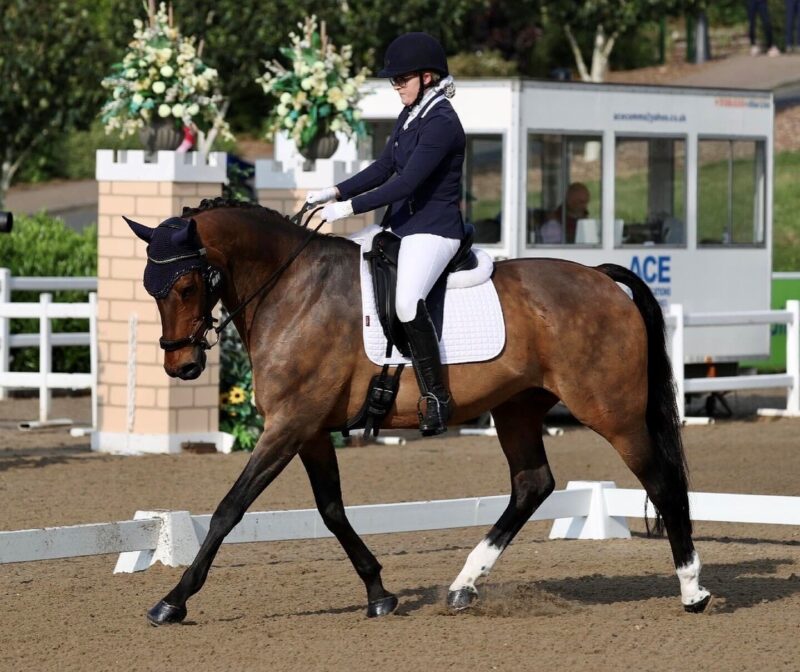 In her spare time Lottie enjoys competing her horse 'PJ' in a range of disciplines, hacking with friends and taking her dog Poppy for walks in the countryside.
---
Emma Wright BSc - Equine Groom
Emma joined the Equine team in May 2017 as a part-time groom and is integral to the smooth running of both the College Yard and the Equine Therapy Centre. Emma was a student herself at Moulton College and graduated in 2002 with a BSc in Equine Science with Estate Management. Before joining the College as a member of staff she gained valuable experience working at a local riding school in Northampton.

Emma is a UKCC Level 2 coach and also holds the BHS Stage 1 & 2 Care and Riding qualifications and hopes to keep progressing through the levels. In addition, Emma is also an RDA coach and when not working at the Centre she spends a great deal of time supporting riders with special needs.
---
Ellie Warner-Jones - Equine Groom
Ellie is the newest member of the team having joined us in early 2022 to support in the Equine Therapy Centre while Jessica is on maternity leave. Ellie has owned horses from a young age and has also gained valuable experience working in the polo industry, as well as with point to point horses; while she has also raced in a number of ladies races herself.
Ellie has a passion for all things equine and in her spare time she also actively competes her own horses in regional events.