As part of Love our Colleges Week Moulton College was invited to attend a parliamentary reception organised by the Association of Colleges (AoC) to highlight the work being done by FE Colleges to bridge the skill gaps within the UK.
The event was held at the House of Lords and was attended by over 30 MPs and Peers including the Skills Minister and Labour's Shadow Skills Minister, as well as key representatives from the Department for Education.
Corrie Harris, Principal & CEO attended the reception accompanied by two of our talented stonemasonry students who exhibited examples of the skills that they learn during their course.
Corrie said: "We were honoured to be one of two colleges selected by the AoC to bring students to the reception and demonstrate this essential heritage skill that is so important to preserving our historical buildings Louise and Lucy (the students) both spoke passionately about their course and the College and were rightly proud of the work that they were exhibiting."
Louise Regan, one of the stonemasonry students who attended the event, said: "We wanted to showcase as much of our work as possible but it was a bit of a logistical challenge to safely transport over 100 kilos of stonemasonry. It was definitely worth the effort though as we spoke to many of the attendees who were really interested in the pieces and the work experience that we had completed at Exeter Cathedral."
Students can study Level 2 and Level 3 Stonemasonry at the College with bursaries and financial support available to help with course fees and costs for some students.
Find out more about stonemasonry courses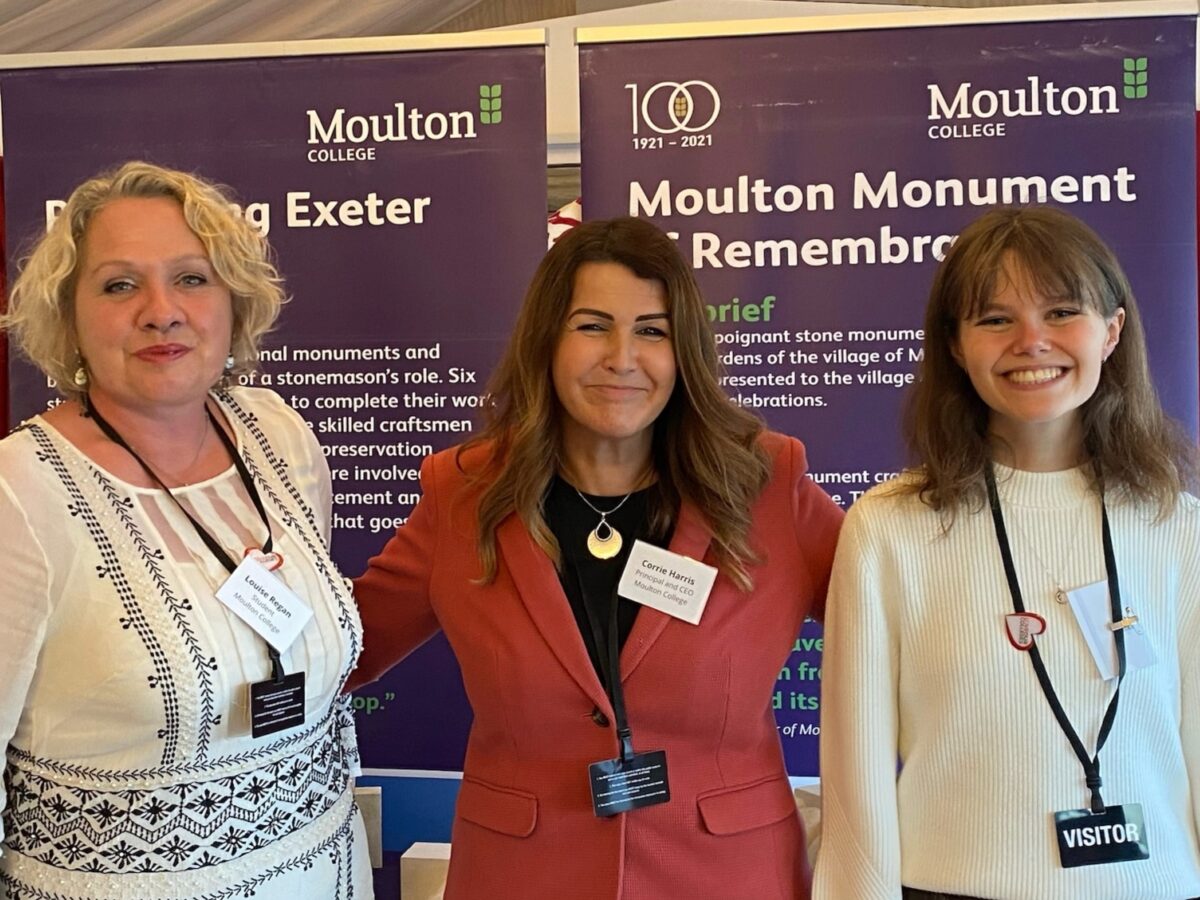 Parliamentary Reception Oct 2022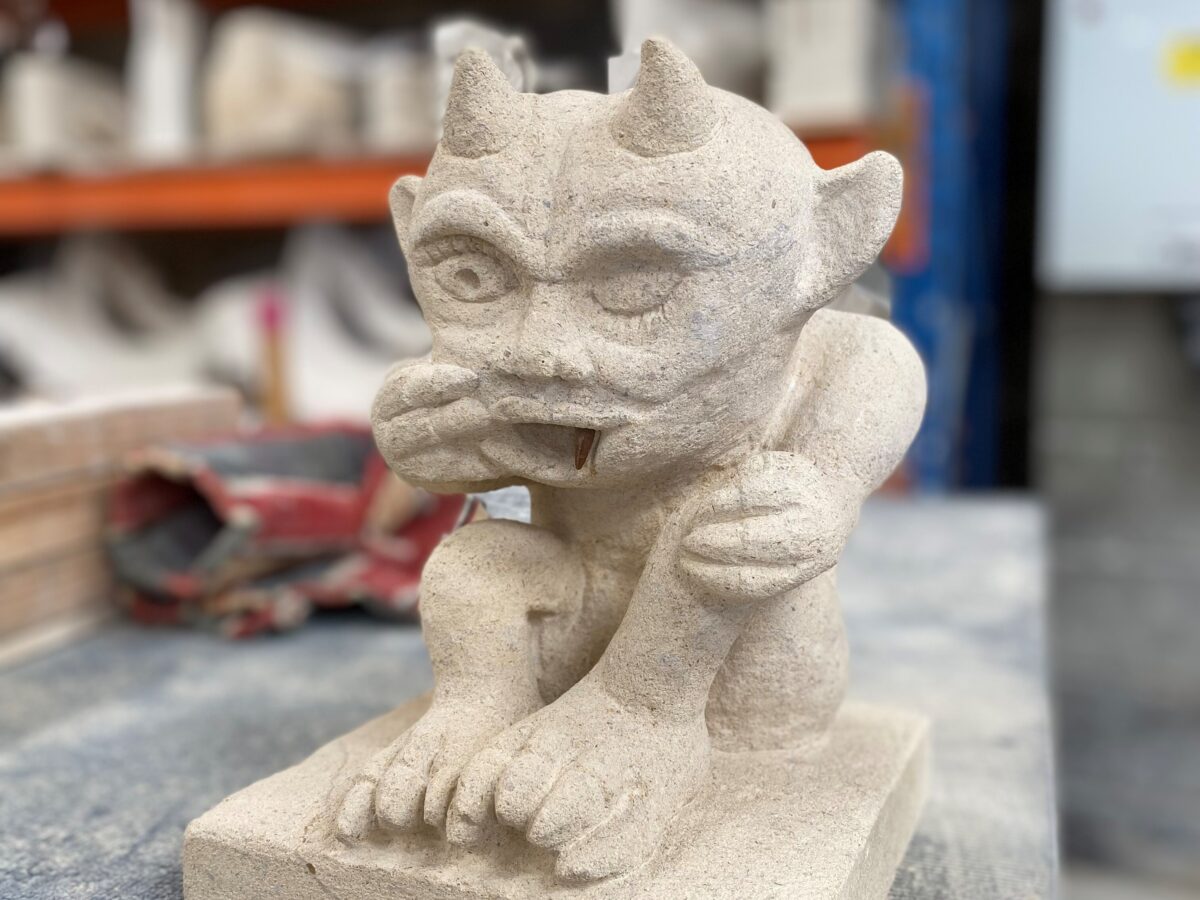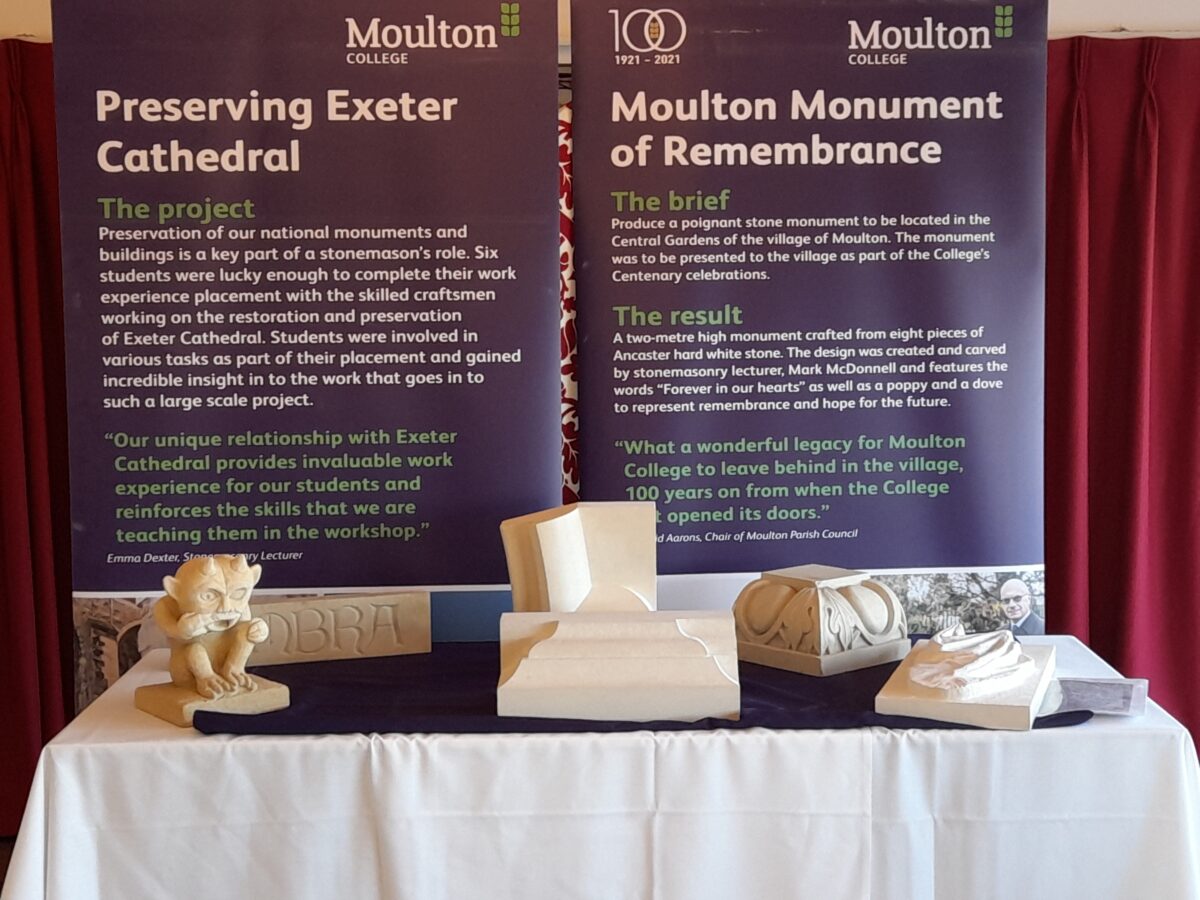 Parliamentary Reception stone pieces