Ashley Clarkson
A graduate of Newcastle University where he studied Agriculture, Ashley then trained as a Chartered Accountant in Northampton. He joined Grant Thornton in 1995 to focus on farming, landed estates and food businesses in the Eastern Region. Ashley became the national lead for Agriculture and was part of the Food and Drink Panel for Grant Thornton assisting in advice to businesses across the UK.
Ashley recently started his own advisory practice in Northamptonshire focusing on farming, landed estates and SME entrepreneurial businesses especially in the rural economy.
Ashley joined the Board in September 2016 and is the Chair of the Finance and Resources Committee. Ashley is also a member of the Search and Governance Committee and the Remuneration Committee.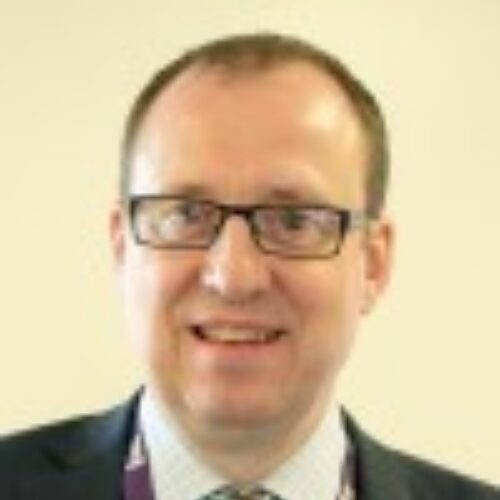 Corrie Harris
Principal and CEO
Corrie studied business and management at Coventry University. She joined Moulton College in July 2019 and prior to this she held a variety of senior management roles in Further Education institutions. Corrie is focused on meeting the needs of local communities and employers and giving students an exceptional learning experience. She comes with a wealth of experience in the teaching and learning environment and has a demonstrated history of highly successful leadership in Further Education.
Pauline Hawkesford
Pauline graduated from Sheffield University with an English degree, and later gained an MA through the University of Leicester. She was a teacher and manager in further education colleges for over 30 years, specialising in English, which she taught at all levels and teacher education. Management roles included initiating improvements in teaching and learning. Following this, she joined the Adult Learning Inspectorate and then Ofsted, where she was an HMI for several years. Pauline is also very closely involved in her local community.
Pauline is Vice Chair of the Teaching, Learning and Assessment Committee and is a link governor for Quality and also English and Maths.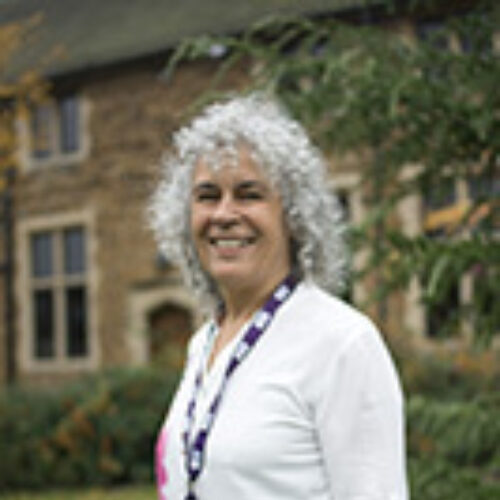 Helen King
(Co-optee)
Helen is a graduate of Newcastle University having gained a Bsc (Hons) in Agriculture (Animal Production). She qualified as a Chartered Accountant in 1993 and having joined Ellacotts in 2002 as a Manager, has been a partner since 2016. Helen has extensive experience as an accountant having previously worked for a national firm of agricultural specialist accounts and as an accountant for a large mixed farming business.

Helen is a member of various farming and rural business organisations including the Institute of Agricultural Secretaries and Administrators (IAgSA), Agricultural Law Association and the Country Land and Business Association (CLA).
Helen joined the Moulton College Audit Committee as a co-opted member in November 2017.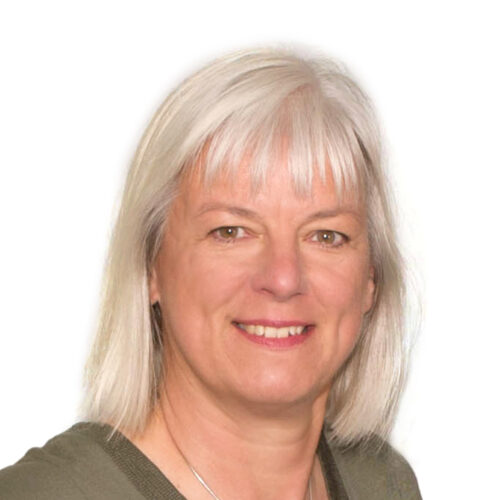 Lucille Knapp
Lucille studied French and Management Studies at University of Leeds. She joined Shell in 1982 on the graduate trainee programme and had jobs in IT, Government Relations and Commercial Marketing and in 1989 went to study for her Masters' in Business Administration at INSEAD in Fontainebleau, France.
After graduating, she worked at the Kent Institute of Art & Design establishing a trading company and charity for them. In 1994, Lucille joined Northern Trust Bank in London and worked for them for 15 years in Business Development establishing them across Europe. After qualifying as a Nutritional Therapist, Lucille returned to her home county of Northamptonshire in 2009.
Lucille joined the Board in July 2017 and is Chair of the Audit Committee.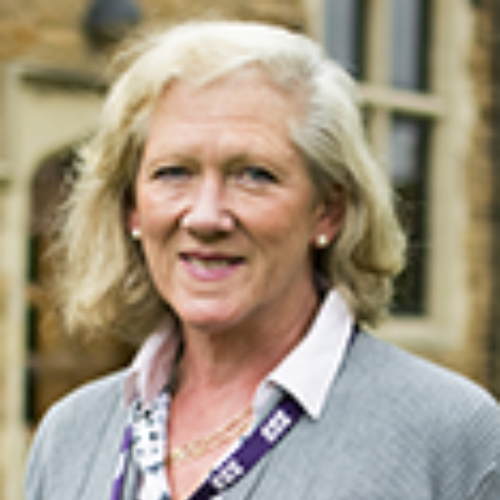 Suzzanne ljewsky
Suzzanne studied for a Bachelor of Education Honours degree at the University of Brighton. After 11 years teaching and having responsibility in Secondary mainstream education, she moved into Special Education, initially with students with Social Emotional and Mental Health issues (SEMH) and then onto Friars Academy for students with learning difficulties and Autism, becoming Headteacher in 2012. She has now established Friars Multi Academy Trust and is due to open a second school in September 2021.
She has moved Friars Academy from Ofsted rated good to outstanding and has maintained this for the most recent inspection. Partnerships and community involvement are a key focus for the development of the students. She has a drive to ensure that all students are thoroughly prepared for the next steps in their lives, whatever they may be.
Suzzanne joined the Board in November 2019 and is a member of the Teaching, Learning and Assessment Committee. Suzzanne is also Link Governor for Safeguarding and Prevent.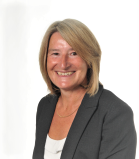 Charles Matts
Vice Chair
After graduating from Reading University, Charles became a partner on his family farm, and in 2000 co-founded Brixworth Farming, a joint venture that delivers the arable farming for its stakeholder farms and others across 2500 ha.
He is a past NFU Chair at local, county and regional level and chaired the NFU Mutual's Midlands Regional Advisory Board for 8 years. He is a founding trustee and now Chair of the National Land Based College, which was set up by the land based colleges to engage with industry to deliver qualifications and skills that employers need, and to champion the land based sector as a professional and progressive career.
Charles is also Vice Chair of the Farm Safety Foundation, member of the AHDB Recommended Lists Project Board and Chair of its Oilseeds Crop Committee.
Charles is Vice Chair of the Corporation, Chair of the Remuneration Committee and a member of the Search and Governance Committee and the Finance and Resources Committee.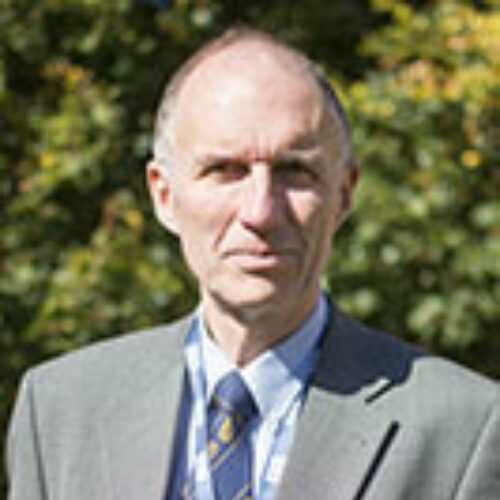 David McVean
Chair
A former Senior Civil Servant, who has worked at the highest levels of government, David now runs his own consultancy. A broad portfolio ranging from financial and strategic analysis, to training in the classroom. David's focus is on ensuring that schools and colleges are supported to deliver the best outcomes for children and young people. As well as being Chair of Corporation at Moulton College, David also Chairs a junior school, 2 secondary schools and is Chair of the Board of Studies for the Faculty of Medicine and Allied Health at Buckingham University. His passion is education improvement for all.
David is Chair of Corporation and Chair of Search and Governance Committee. He is also a link governor for Animal Welfare.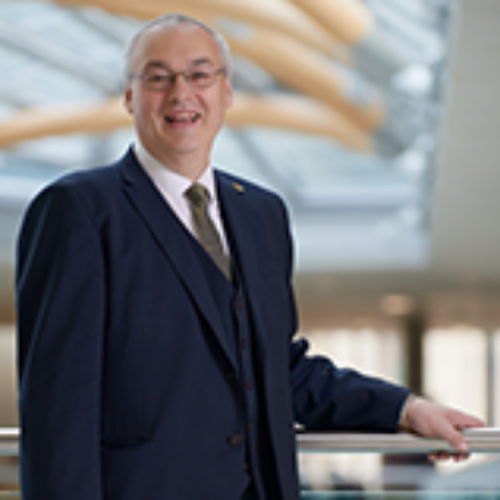 Alastair Thomson
Following study at the universities of Durham and Birmingham, Alastair worked as a journalist in Cambridge while also teaching in further and higher education. After a spell in Whitehall as a Government Information Officer, he led policy and advocacy work for a national education charity. Since retirement in 2014, he has worked for UNESCO and the Government Office for Science.
Joining the Board in 2015, he currently chairs Moulton's Teaching, Learning and Assessment Committee and serves on the Search and Governance and Remuneration Committees.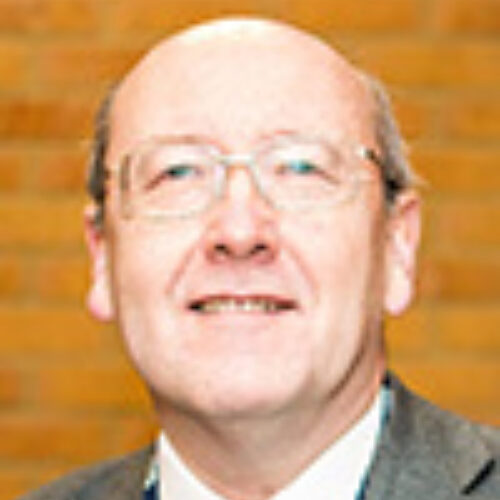 Mark Wakeford MA, C.Eng, FICE
Mark is Chairman of EvoEnergy Ltd. and leader of the Brackley Group of companies. Mark was previously Joint Managing Director of Stepnell Ltd, a £150 million turnover building and civil engineering group headquartered in Rugby. Mark has worked in the construction industry since 1989 and is currently vice-chair of Constructing Excellence Midlands and Chairman of the Major contractors Group of the NFB. He is a Chartered Engineer and Fellow of the Institution of Civil Engineers.
Mark is the Chair of the Investment Advisory Appraisal Group and is a member of the Finance and Resources Committee. He is also the Link Governor for Employers and Careers.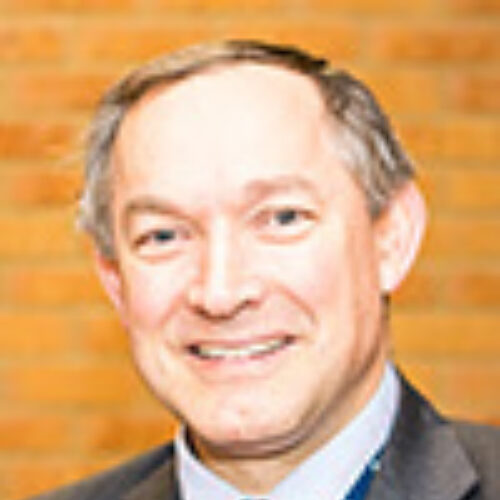 Pauline Prow
Pauline is Director of HR and Communications at Swissport GB Limited. She is a member of the Executive Leadership Team (ELT) and responsible for the Communications, HR and Organisational strategy as well as all day to day requirements for the HR function for the UK&I Cluster.
Pauline joined the Board in July 2020 and is Vice Chair of the Finance and Resources Committee, Search and Governance Committee and the Remuneration Committee. Pauline is also Link Governor leading on HR.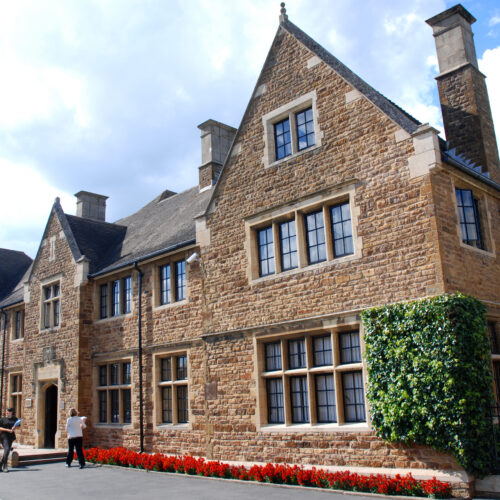 David Aarons
(Co-optee)
David is a retired IT consultant who has undertaken a variety of roles including software design & development, support, sales & marketing and IT management. After retiring, he spent 6 years as a Northamptonshire magistrate and is now Chairman of Moulton Parish Council. David is a co-opted member of the Audit Committee. David is Link Governor for Health and Safety.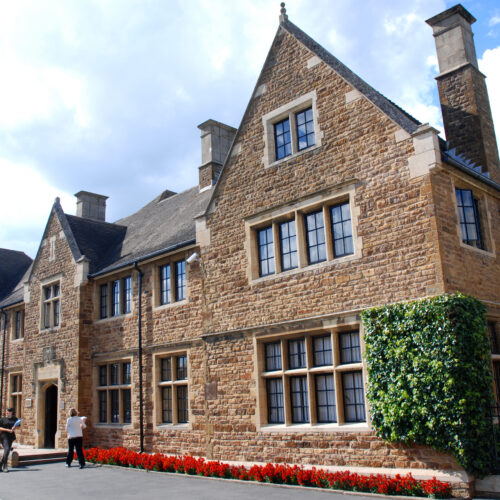 Michael Knibbs
Staff Governor
Michael is a member of the Sports department here at Moulton College with the role of a Curriculum Coordinator. He began his teaching journey training for his PGCE at the University of Derby with placement at Loughborough College's Sports department. He joined Moulton College in September 2017 and has since had a special interest in quality, particularly around metacognition and embedding techniques to develop learner's ability to retain information, articulate at a high level and develop their industry skills. Michael has since delivered cross-college sessions around Cognition and Retrieval Practice with interest to further improve his knowledge here to share with peers and benefit learners.
In addition, Michael has joined the Staff Voice Forum to improve communication between managers, governors and the staff body. Michael's interests as Staff Governor revolve around feeding back on matters such as quality, EDI, student voice & wellbeing, careers, staff wellbeing, improving communication with leaders and any other matters as they arise. Michael is a member of the Teaching, Learning and Assessment Committee.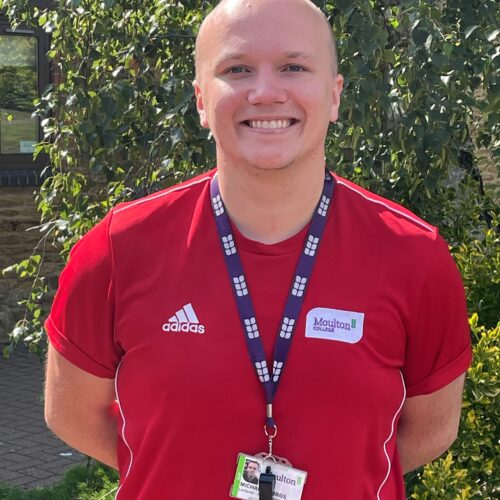 Dr Mohamed Saeudy
Dr Mohamed Saeudy is the Director of Research Centre for Contemporary Accounting, Finance and Economics (Res CAFE), PRME lead and the head of PG accounting, finance, and economics at the University of Bedfordshire, UK. He holds a PhD in Finance (Cairo University) and PhD in Accounting (University of Dundee). Professionally, he qualified as a Chartered Accountant and Senior Fellow of Advance HE, UK. Prior to joining the University of Bedfordshire, he worked as a senior academic lead at Aberystwyth University, Keele University and the University of Derby. In addition, he worked as a senior bank manager in London and Egypt with extensive experience in investment, money laundering and capital markets.
Mohamed joined the Board in July 2022 and is a member of the Finance and Resources Committee. Mohamed is also the Link Governor for Equality, Diversity and Inclusion.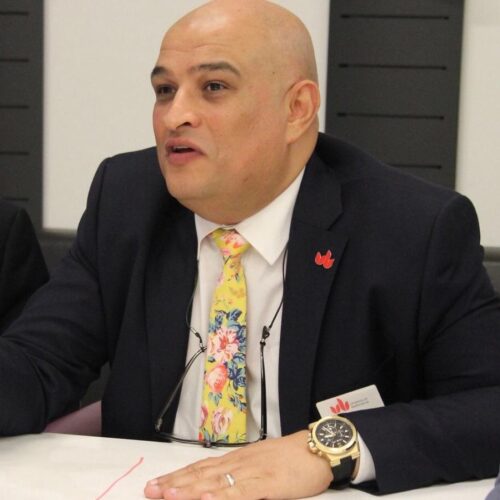 Noel Inge
Co-opted member of Audit Committee
Noel was a law lecturer in FE and HE for six years before joining CILEx Law School (CLS) in 1994. He was appointed to the board as Managing Director in 1998, a role he performed until taking early retirement in late 2019. During his time at CLS, Noel oversaw the expansion of CLS, which by 2019 employed approximately 80 staff and had 4,000 distance learning students enrolled. He was also a guest lecturer at over 20 universities, delivering talks on legal careers in England and the Far East. Noel was an external examiner at Temasek Polytechnic, Singapore and was a panel adviser to the Legal Education and Training Review which led to an overhaul of solicitors' training. He is a member of the University of East London's Law Advisory Board
Noel lives in London with his wife, step-daughter and dog, is a Spurs supporter, aged football player, indie music fan and keen walker.
Noel joined the Audit Committee as a co-opted member in June 2022.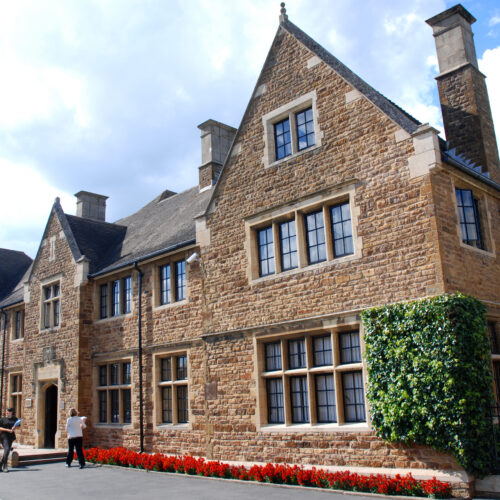 Mustafa Regec-Noor
Co-opted member of Finance & Resources Committee
Mustafa is currently Assistant Director, Policy Design & Strategy at HMRC. He is an experienced policy and strategy leader with experience in both government and the private sector in professional services.
Mustafa joined the Finance and Resources Committee as a co-opted member in November 2022.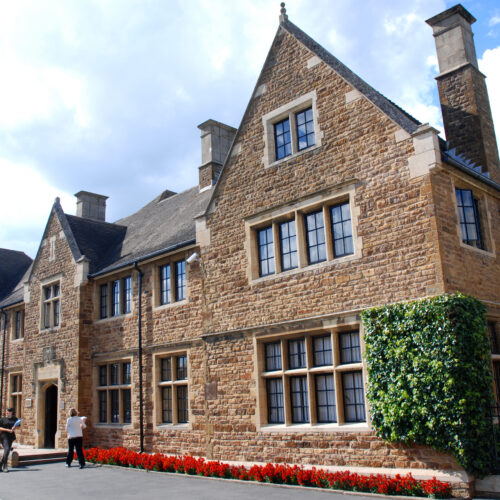 Aaron Keers
Co-opted member of the Audit Committee
Aaron is currently a Financial Accountant (Construction Materials Industry) at BMI Group. Prior to this Aaron spent 4 years as an Auditor at PricewaterhouseCoopers, where he Qualified as a Chartered Accountant.
Aaron joined the Audit Committee as a co-opted member in November 2022.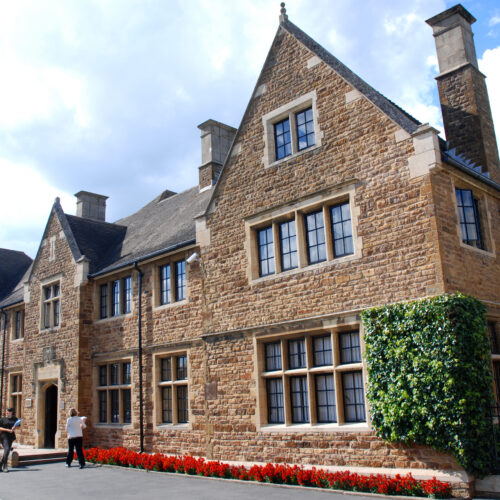 Karen Squires
Staff Governor
Karen is the Human Resources Manager at Moulton College. She joined the College in August 2021. Following a BA in Public Administration & Managerial studies at De Montfort University, Karen started her working life in Training & Development. She moved in to HR in Telecommunications, completed her CIPD Post Graduate studies and latterly moved in to Secondary Education. She highly values Education and the opportunities it opens up.

Karen is a member of the EDI Team and the Wellbeing Group at the College and is focused on taking continuous positive steps towards making a difference.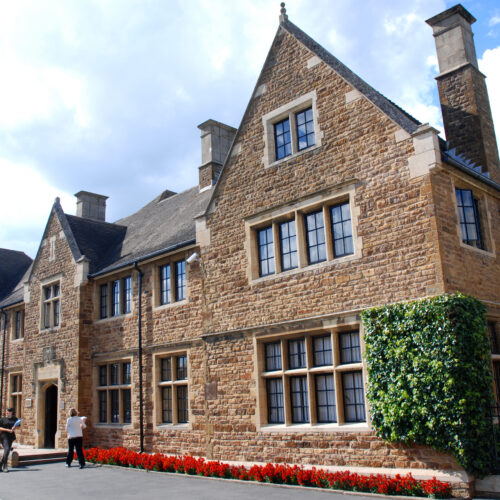 Ivy Knowles
Information to follow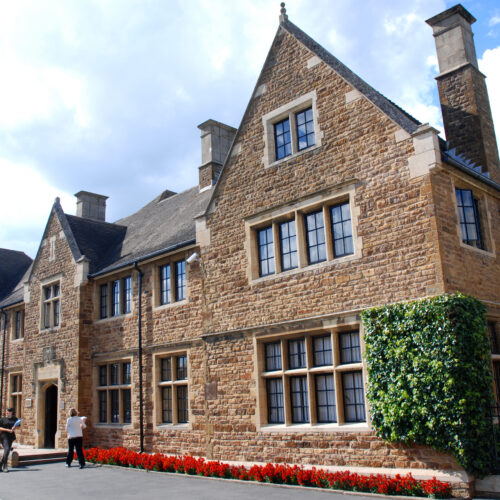 Megan Smith
Information to follow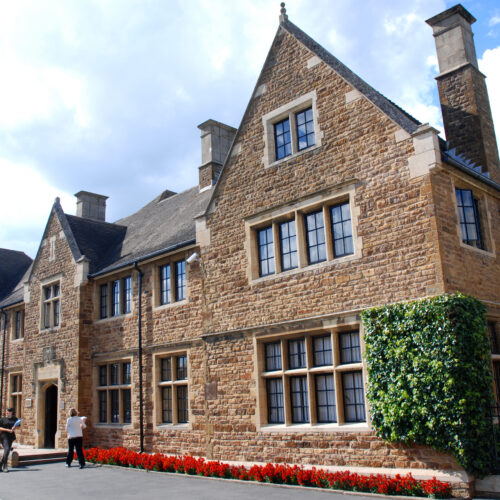 Professor Shan Wareing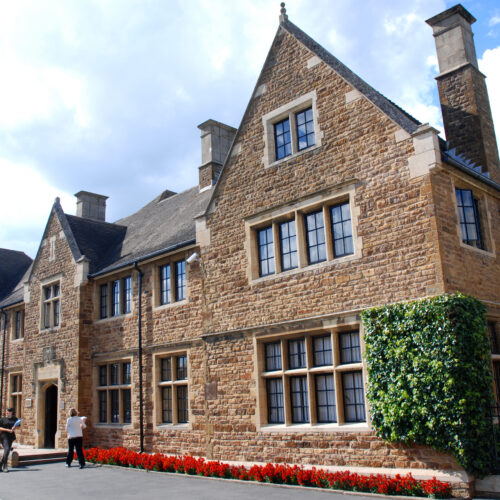 Professor Elaine Limond
Elaine's educational journey took her to Northumbria and Loughborough Universities, where she pursued her passion for sports. Alongside her studies, she dedicated herself to teaching in further education within Birmingham city centre. These experiences shaped her path towards diverse management roles in both further and higher education, igniting a strong fascination with culture and leadership.
As the current Business School Vice Dean, Elaine now spearheads various leadership coaching and mentoring programs while also maintaining an active sports coaching career in rugby union. In 2023, she became an independent member of the board and is currently part of the teaching, learning, and assessment committee.
Andy MacCaig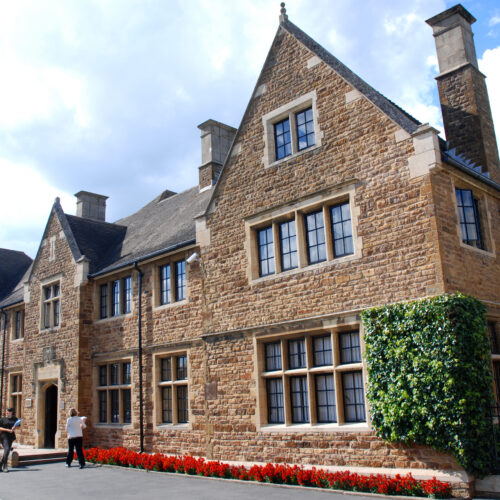 Craig Ablett
Co-opted member of the Finance & Resources Committee
As a highly experienced Health and Safety professional, I am proud to have spent the last 14 years working in senior management positions across a range of industries. Today, I am the founder and Managing Director of a thriving Health and Safety and Compliance Consultancy business, where I help clients to achieve their safety goals through consultancy, training, and auditing.
I am a driven and enthusiastic individual, who thrives in fast-paced environments and can adapt quickly to changing circumstances. I believe in taking a practical and pragmatic approach to addressing the diverse requirements of today's legislation, ensuring that my clients are always fully compliant and operating safely.
For me, the most important aspect of Health and Safety is accessibility. I believe that achieving the best possible safety practices should not be a financial burden, and I work tirelessly to ensure that my clients have access to the advice, training, and support they need to achieve their goals.
Throughout my career, I have gained a reputation for my expertise, professionalism, and commitment to excellence. I take great pride in my work and always strive to deliver outcomes that exceed my clients' expectations.
When I'm not working, I enjoy spending time with my partner and 2 children as well as indulging in DIY projects, photography, and golf. I also have an impressive collection of Lego models.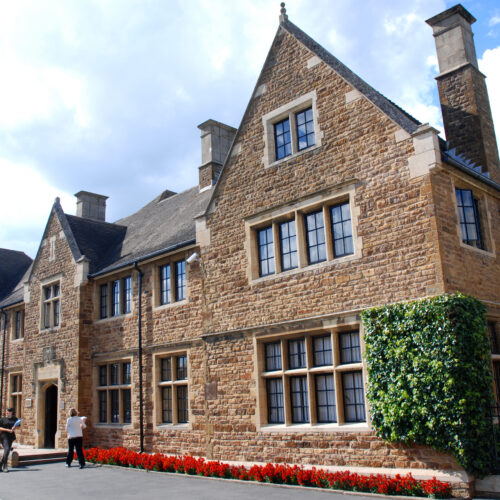 Rosie Brown
Co-opted member of the TLA Committee
Rosie studied Childhood and Youth Development BA Hons and completed her Postgraduate in education at the University of Northampton.
After many years within the Education Sector, Rosie moved into the sports sector and is currently the Head of Safeguarding and Compliance for Northamptonshire Football Association, as part of their senior management team.
Rosie's focus will be to allow equal opportunities for students to progress to their best ability is the drive in education across all subject areas. Enhancing the future generation of the workforce with a solid starting platform can shape continuous improvement in all sectors.