Ashley Clarkson
A graduate of Newcastle University where he studied Agriculture, Ashley then trained as a Chartered Accountant in Northampton. He joined Grant Thornton in 1995 to focus on farming ,landed estates and food businesses in the Eastern Region. Ashley became the national lead for Agriculture and was part of the Food and Drink Panel for Grant Thornton assisting in advice to businesses across the UK.
Ashley recently started his own advisory practice in Northamptonshire focusing on farming, landed estates and SME entrepreneurial businesses especially in the rural economy.
Ashley joined the Board in September 2016 and is the Chair of the Audit Committee. Ashley is also a member of the Search and Governance Committee and the Remuneration Committee.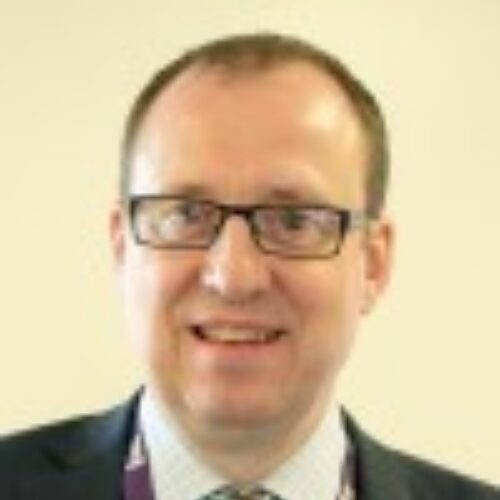 Barry Hansford
Before entering education I worked in the Hospitality industry in hotels and latterly as In-Flight Catering manager at Stansted Airport. I then spent 30 years in Further Education initially teaching Hotel and Catering Management and latterly taking responsibility for the college's student support services.

I retired from my position as Director of Student Services at a large Further Education College in November 2014.
I have been a governor at Loddington CE Primary School since 2012 and chair since September 2014.
Barry joined the Moulton College Board in November 2017 and is a member of the Teaching, Learning and Assessment Committee and the Audit Committee. Barry is also the Governor Champion for Safeguarding.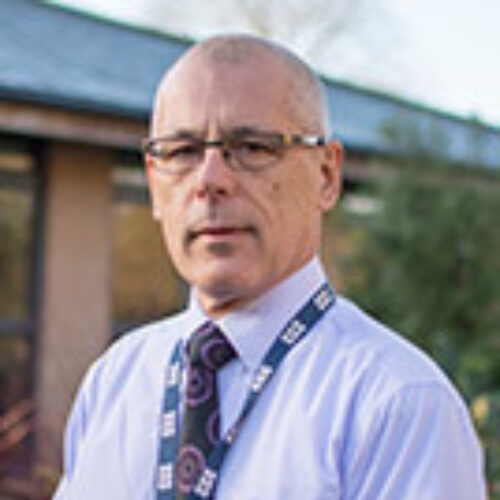 Corrie Harris
Principal and CEO
Corrie studied business and management at Coventry University. She joined Moulton College in July 2019 and prior to this she held a variety of senior management roles in Further Education institutions. Corrie is focused on meeting the needs of local communities and employers and giving students an exceptional learning experience. She comes with a wealth of experience in the teaching and learning environment and has a demonstrated history of highly successful leadership in Further Education.
Pauline Hawkesford
Pauline graduated from Sheffield University with an English degree, and later gained an MA through the University of Leicester.

She was a teacher and manager in further education colleges for over 30 years, specialising in English, which she taught at all levels and teacher education. Management roles included initiating improvements in teaching and learning.
Following this, she joined the Adult Learning Inspectorate and then Ofsted, where she was an HMI for several years.
Currently she still works for Ofsted on a part-time basis, as well as being closely involved in her local community, including being a governor at her local primary school.
Pauline is Vice Chair of the Teaching, Learning and Assessment Committee and is a link governor for Quality and also English and Maths.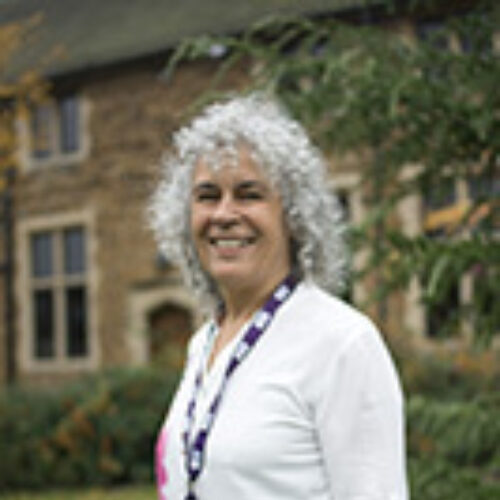 Ian James
Ian is a graduate of Southampton University, having studied Biochemistry and Physiology. He recently retired as Chief Executive of British Pepper & Spice Ltd, Northampton, having been made CEO in 1997.

He has significant senior board experience in the food industry having completed a successful management buyout, overseen a new factory build and completed the purchase and sale of two further businesses. Prior to that, Ian spent 12 years developing his managerial experience with the Kellogg Co of GB, culminating as General Manager Middle East.
He is currently co-owner / director of the Marketing and distributor agency Max-TM Ltd
Ian joined the Moulton College Board in October 2017 and is Vice Chair of the Finance and Resources Committee.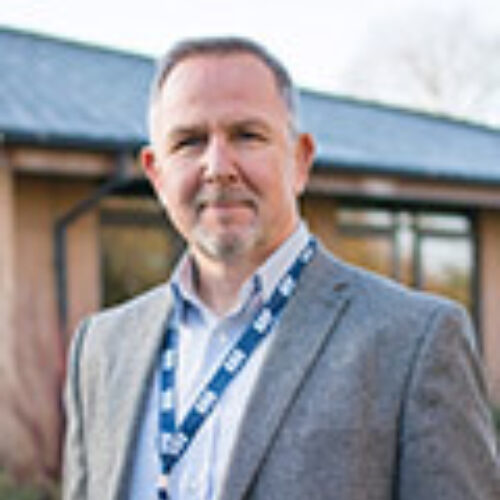 Dr Peter Jones
Peter is the Associate Dean in the Faculty of Arts, Science and Technology at the University of Northampton. He is also a board member of NSport and Northampton Leisure Trust.
Prior to reading for a degree in Sport and Exercise Science and PhD in Cardiovascular Biochemistry at Liverpool John Moores University, Peter was a Euro-Convertible bond market maker at County Natwest Securities in London. He has subsequently worked and held leadership roles in several educational establishments including the University of Hertfordshire, Moulton College and University of Derby and Staffordshire University. He has lead teams in a diverse range of disciplines including sport science, business, law and science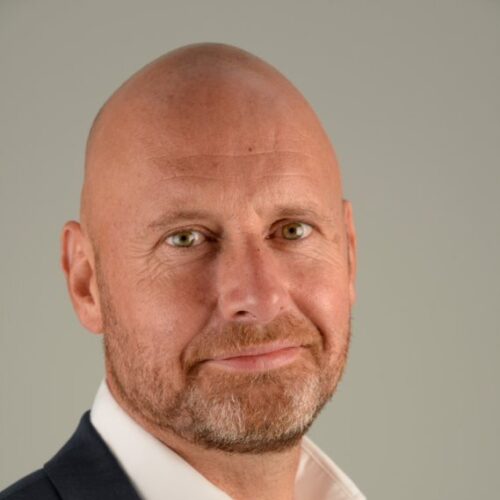 Helen King
(Co-optee)
Helen is a graduate of Newcastle University having gained a Bsc (Hons) in Agriculture (Animal Production). She qualified as a Chartered Accountant in 1993 and having joined Ellacotts in 2002 as a Manager, has been a partner since 2016. Helen has extensive experience as an accountant having previously worked for a national firm of agricultural specialist accounts and as an accountant for a large mixed farming business.

Helen is a member of various farming and rural business organisations including the Institute of Agricultural Secretaries and Administrators (IAgSA), Agricultural Law Association and the Country Land and Business Association (CLA).
Helen joined the Moulton College Audit Committee as a co-opted member in November 2017.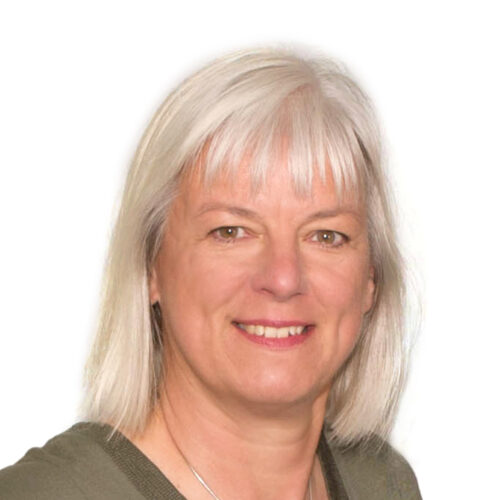 Lucille Knapp
Lucille studied French and Management Studies at University of Leeds. She joined Shell in 1982 on the graduate trainee programme and had jobs in IT, Government Relations and Commercial Marketing and in 1989 went to study for her Masters in Business Administration at INSEAD in Fontainebleau, France.

After graduating, she worked at the Kent Institute of Art & Design establishing a trading company and charity for them. In 1994 Lucille joined Northern Trust Bank in London and worked for them for 15 years in Business Development establishing them across Europe. After qualifying as a Nutritional Therapist, Lucille returned to her home county of Northamptonshire in 2009 where she is in private practice.
Lucille joined the Board in July 2017 and is a member of the Audit Committee.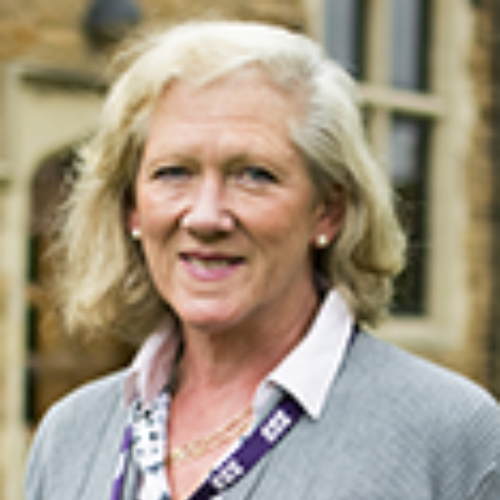 Suzzanne ljewsky
Suzzanne studied for a Bachelor of Education Honours degree at the University of Brighton. After 11 years teaching and having responsibility in Secondary mainstream education, she moved into Special Education, initially with students with Social Emotional and Mental Health issues (SEMH) and then onto Friars Academy for students with learning difficulties and Autism, becoming Headteacher in 2012. She has now established Friars Multi Academy

Trust and is due to open a second school in September 2021.
She has moved Friars Academy from Ofsted rated good to outstanding and has maintained this for the most recent inspection. Partnerships and community involvement are a key focus for the development of the students. She has a drive to ensure that all students are thoroughly prepared for the next steps in their lives, whatever they may be.
Suzzanne joined the Board in November 2019 and is a member of the Teaching, Learning and Assessment Committee.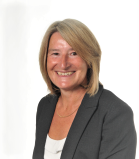 Charles Matts
Vice Chair
After graduating from Reading University, Charles became a partner on his family farm, and in 2000 co-founded Brixworth Farming, a joint venture that delivers the arable farming for its stakeholder farms and others across 2500 ha.

He is a past NFU Chair at local, county and regional level and chaired the NFU Mutual's Midlands Regional Advisory Board for 8 years. He is a founding trustee and now Chair of the National Land Based College, which was set up by the land based colleges to engage with industry to deliver qualifications and skills that employers need, and to champion the land based sector as a professional and progressive career.
Charles is also Vice Chair of the Farm Safety Foundation, member of the AHDB Recommended Lists Project Board and Chair of its Oilseeds Crop Committee.
Charles is Vice Chair of the Corporation, Chair of the Remuneration Committee and a member of the Search and Governance Committee and the Finance and Resources Committee.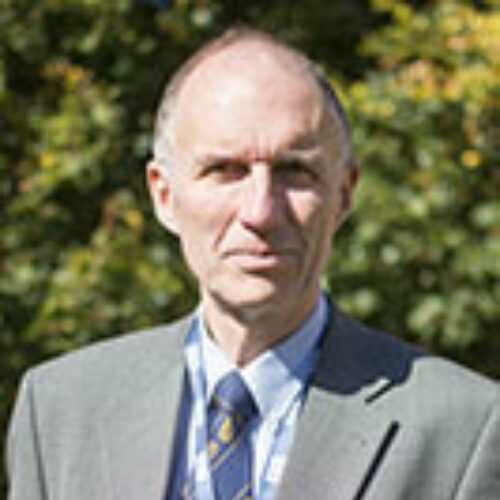 David McVean
Chair
After almost 30 years in the Civil Service, working at the highest levels of Government, David now runs his own successful consultancy, focused on the financial management, educational performance and governance of Academies. He is a training practitioner, delivering training programmes to the next generation of civil servants, improving and enhancing their skills to advise government Ministers and has recently become SRMA (Schools Resource Management Advisor) accredited. David is Chair of Irthlingborough Junior School and Vice-Chair of Huxlow Science College. He has two grown up sons, a very patient wife, two grand-daughters and more recently, a grandson.

He is passionate about education and believes in the power of Further Education to unlock potential in young people and adults.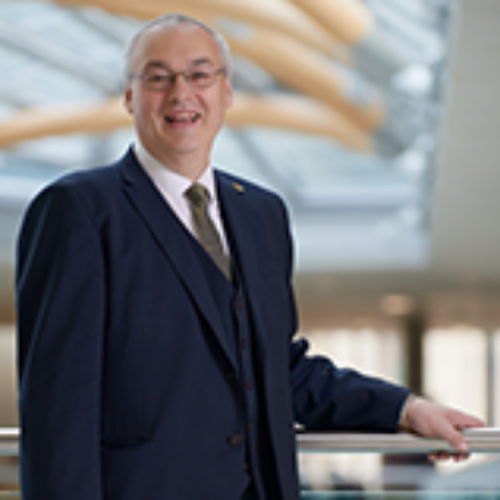 Terry Neville OBE
Chief Operating Officer at The University of Northampton.

Fellow of the Chartered Certified Accountants. Fellow of the University of Hertfordshire. Terry has worked in Higher Education for over 50 years.
Terry joined the Board in 2011 and is the Chair of the Finance and Resources Committee. He is also a member of the Search and Governance Committee and the Remuneration Committee.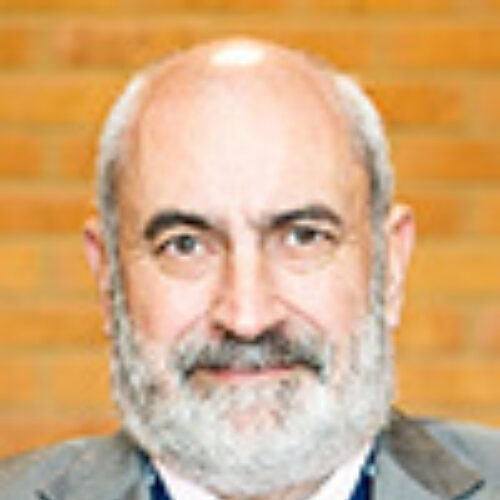 Alastair Thomson
A graduate of Durham university, Alastair joined the Board in 2015 after a career advising on post-school education policy for a national educational charity and in central government. Prior to this he worked as a journalist and college teacher.

Alastair joined the Board in 2015 and is the Chair of the Teaching, Learning and Assessment Committee. Alastair is also a member of the Search and Governance Committee and the Remuneration Committee.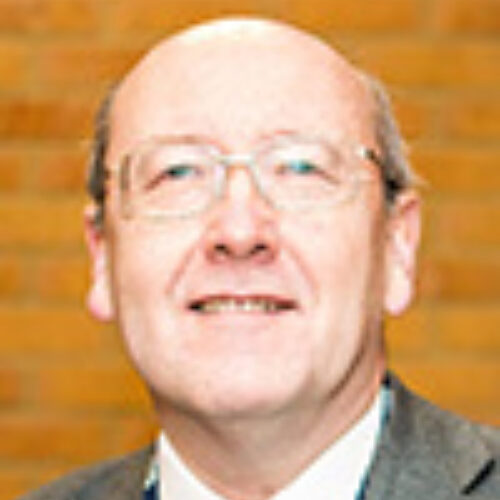 Mark Wakeford MA, C.Eng, FICE
Mark is Joint Managing Director of Stepnell Ltd, part of the Stepnell Group, a £150 million turnover building and civil engineering group headquartered in Rugby. Mark is a graduate of Cambridge University and has worked in the construction industry since 1989. He is a Chartered Civil Engineer and Fellow of the Institution of Civil Engineers.

Mark is a member of the Finance & Resources Committee and is the Governor Champion for Health and Safety.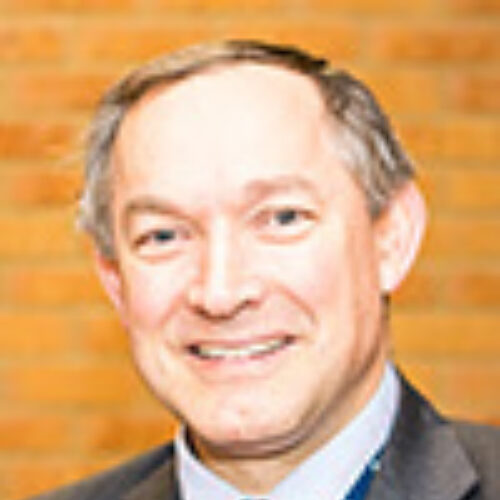 Pauline Prow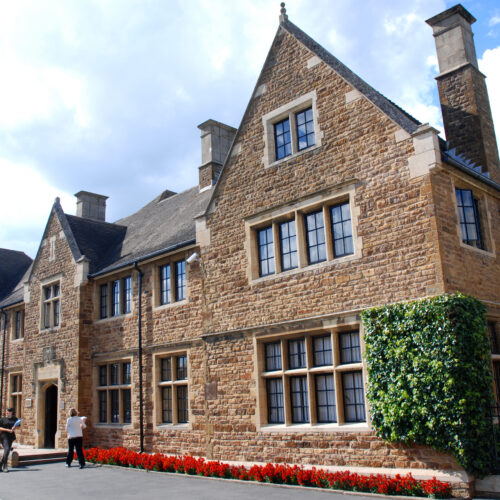 David Aarons
(Co-optee)
David is a retired IT consultant who has undertaken a variety of roles including software design & development, support, sales & marketing and IT management. After retiring he spent 6 years as a Northamptonshire magistrate and is now Chairman of Moulton Parish Council. David is a co-opted member of the Audit Committee.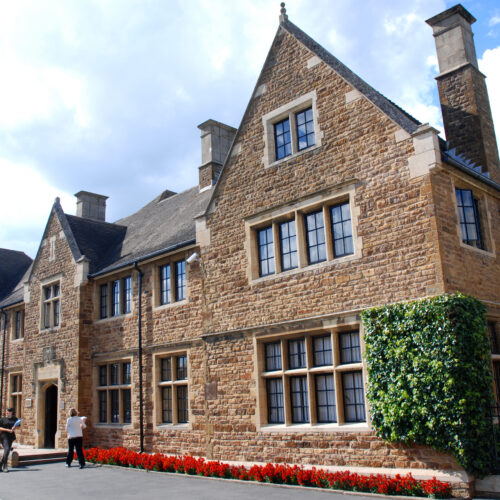 Michael Knibbs
Staff Governor
Michael is a member of the Sports department here at Moulton College with the role of a Curriculum Coordinator. He began his teaching journey training for his PGCE at the University of Derby with placement at Loughborough College's Sports department. He joined Moulton College in September 2017 and has since had a special interest in quality, particularly around metacognition and embedding techniques to develop learner's ability to retain information, articulate at a high level and develop their industry skills. Michael has since delivered cross-college sessions around Cognition and Retrieval Practice with interest to further improve his knowledge here to share with peers and benefit learners.
In addition, Michael has joined the Staff Voice Forum to improve communication between managers, governors and the staff body. Michael's interests as Staff Governor revolve around feeding back on matters such as quality, EDI, student voice & wellbeing, careers, staff wellbeing, improving communication with leaders and any other matters as they arise.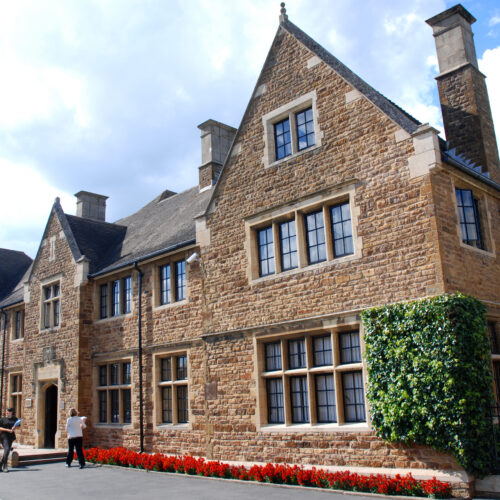 Simon Greener
Staff Governor
Simon studied Sports Studies at De Montfort University, Bedford. On graduating he was employed by Lincoln College as a Sports Science Technician and Gym Instructor.
In 2018 he moved to Northampton and was employed as an Assistant Manager at Benham Sports Arena, a charitable organisation developed to provide a leisure space for young people.
Simon then moved on to work in retirement living and worked as a Village Activity Facilitator, coordinating activities/ entertainment, volunteers, a gym, bar and catering. In 2017 he joined Moulton College as Sports Facilities Manager.
His interest as a Staff Governor relate to desire to support commercial and business teams in a logical and cohesive way.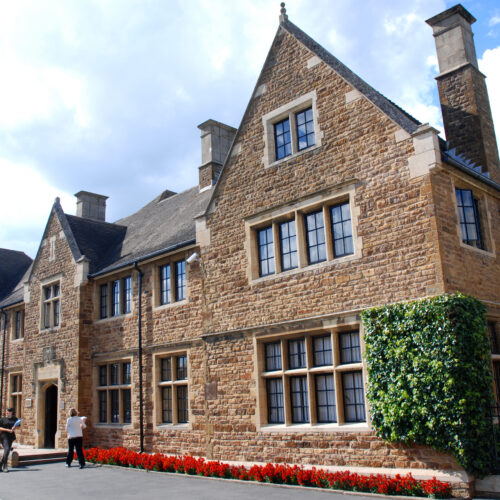 Dr Mohamed Saeudy
Dr Mohamed Saeudy is the Director of Research Centre for Contemporary Accounting, Finance and Economics (Res CAFE), PRME lead and the head of PG accounting, finance, and economics at the University of Bedfordshire, UK. He holds a PhD in Finance (Cairo University) and PhD in Accounting (University of Dundee). Professionally, he qualified as a Chartered Accountant and Senior Fellow of Advance HE, UK. Prior to joining the University of Bedfordshire, he worked as a senior academic lead at Aberystwyth University, Keele University and the University of Derby. In addition, he worked as a senior bank manager in London and Egypt with extensive experience in investment, money laundering and capital markets.
His research interest focuses on how business organizations use innovative accounting and finance tools to manage the contemporary challenges of sustainable development. It involves the ambition to develop organizational lenses to explore how sustainability may allow or help organizations to improve their triple bottom line impact. He argues the possibility to create innovative social and environmental impact from the economic activities of business organizations.
He designed different courses to help students to learn how to use accounting and finance tools to manage the contemporary challenges of sustainable development such as climate change, modern slavery, UN SDGs, human rights and ecological biodiversity. He develops social media tools e.g. blogs to help students to explore how business organizations could make business opportunities and profit from considering social and environmental activities.
He also developed innovative academic courses on DBA, Green Accounting, Sustainable Finance and Financial Entrepreneurship. These courses covered many contemporary topics ranging from corporate governance to sustainable business strategies and policies. In addition, Dr Saeudy provides professional consultancies for many business organizations in the UK and overseas in the field of sustainable business solutions, entrepreneurial finance, green finance, risk management and virtual business innovation.
Mohamed joined the TLA Committee as a co-opted member in May 2022.